News
Generation Zero: Release Trailer
Robots want to destroy the '80s in Generation Zero, Avalanche's new co-op shooter. Here's the release trailer: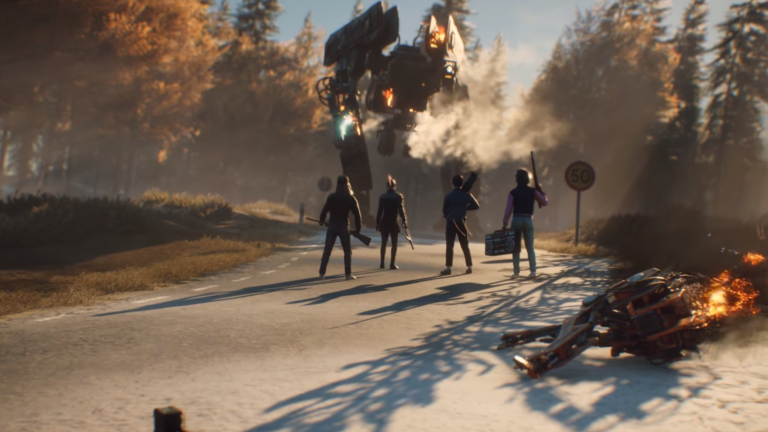 After months of waiting, we finally have a release trailer for Generation Zero. 
This trailer, much like previous previews, focues on the atmosphere, visual design, and themes of its world. That's hardly a surprise given that the game's emphasis on style. We're also digging the game's soundtrack which sounds like something you might get if you combined the Terminator and Stranger Things theme songs while trying to avoid breaking any copyright laws. 
Generation Zero is still expected to be released for the PC, Xbox One, and PlayStation 4 on March 26.
In case you missed the initial reveal, Just Cause developer Avalanche Studios is working on Generation Zero; a somewhat interesting entry into the kill 'em all genre. It takes place in an alternate version of 1980's Sweden, which is a lot like the '80s version of Sweeden that we – or at least people who lived in Sweden at that time – remember. The biggest difference is that this version of that world is populated by murderous robots. As such, it's up to you and up to three friends to band together and try to kill all of the robots before they kill you. Yes, it's that song and dance again. 
Aside from the game's world – which is seemingly trying to invoke a Stranger Things-vibe – the most fascinating thing about this game is the implication from Avalanche that victory in this game requires more than just some spray and pray. The studio explains that you will need to utilize guerrilla tactics in order to take down the many robots that roam the countryside. We see a hint of this in the trailer as the squad faces off against a giant robot in a field and use their various weapons and skills to take it down. 
There's currently a Left 4 Dead-sized hole in the co-op shooter market that really hasn't been filled since Valve's phenomenal series went AWOL. There are plenty of co-op shooter options out there, but few of them scratch the same itch that Left 4 Dead's picture-perfect arcade gameplay satisfied. Could this game's fun setting and gameplay fill the void, or will it be beaten by the recently announced Back 4 Blood?
Matthew Byrd is a staff writer for Den of Geek. He spends most of his days trying to pitch deep-dive analytical pieces about Killer Klowns From Outer Space to an increasingly perturbed series of editors. You can read more of his work here or find him on Twitter at @SilverTuna014.