News
Gears Tactics: Release Date, Trailers, Gameplay, and News
This turn-based title is a new look for the Gears of War series.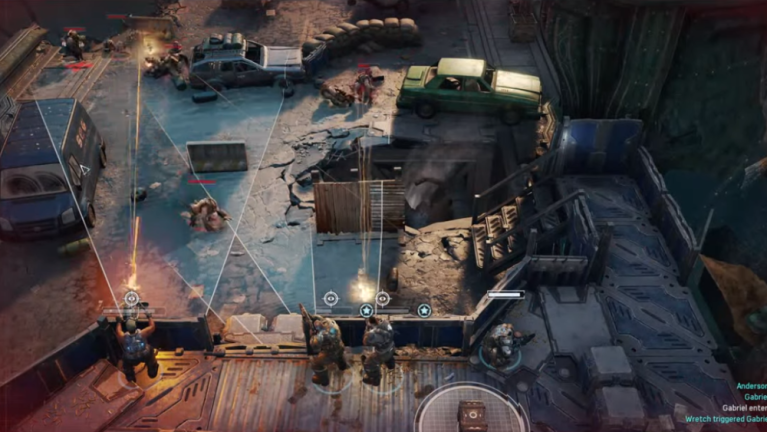 Gears of War is being turned into a strategy title called Gears Tactics. While Microsoft didn't reveal much information about the game at E3 2018, we've since learned that Gears Tactics is a turn-based strategy game that takes place in the Gears of War universe.
This turn-based strategy game looks more like the recent XCOM games than Microsoft's other strategy spin-off, Halo Wars. Having said that, Microsoft has promised that this game will feature several Gears of War trademarks, such as brutal battles, some familiar faces, a variety of classic Gears enemies, even massive bosses to take down. What's unclear is how all of that will fit into the game's still mysterious turn-based mechanics. 
What's especially interesting about Gears Tactics, though, is where it fits into the series timeline. Gears Tactics takes place 12 years before the events of the first Gears of Wars game. That means that you can expect it to shed some light on the events that led to the escalation of the Gears of War conflict. 
Gears Tactics is being developed by Splash Damage, the team responsible for Gears of War 4's multiplayer as well as the multiplayer of games of like Doom 3 and Batman: Arkham Origins. While the studio doesn't really have much formal experience developing strategy games, it's clear that Microsoft trusts the team's ability to capture the spirit and tropes of the Gears franchise. 
Here's everything else you need to know:
Gears Tactics Trailer
The latest Gears Tactics trailer premiered at The Game Awards 2019. Watch it below:
Here's the brief gameplay trailer revealed at E3 2018:
Gears Tactics Release Date
Gears Tactics is coming to Xbox One and PC on April 28.
Matthew Byrd is a staff writer for Den of Geek. He spends most of his days trying to pitch deep-dive analytical pieces about Killer Klowns From Outer Space to an increasingly perturbed series of editors. You can read more of his work here or find him on Twitter at @SilverTuna014.