News
Gears of War Ultimate Edition: First Hands-on Impressions
Den of Geek's John Saavedra spent some time with Gears of War Ultimate Edition during E3 2015! Here are his thoughts...
To absolutely no one's surprise, Microsoft announced an HD remaster of the original Gears of War for the Xbox One, a game that exemplifies the best of what the Xbox 360 had to offer in its early days.
I remember waiting for this game with great anticipation, unable to stand the wait until Christmas to open it (guys, I'm not that old at all). The graphics were a step above even then—a point that makes this remaster feel very unnecessary. Even though early Xbox 360 consoles didn't render in HD unless you had those awful HD component cables, Gears of War still looked so good with its hulking, meaty characters and eerie lighting.
The reveal came alongside another announcement that makes this remaster even more out of its element: Xbox One will begin backwards compatibility in the coming months. Would it have been more honest to just make the original disc compatible with Microsoft's current console? Microsoft seems committed to its "anniversary" remasters, though, now that both of their flagship franchises are at least ten years old. I half-expected the new Rare game to be a Perfect Dark remaster, but it's nice to be proven wrong, although we're still getting a Rare remaster collection.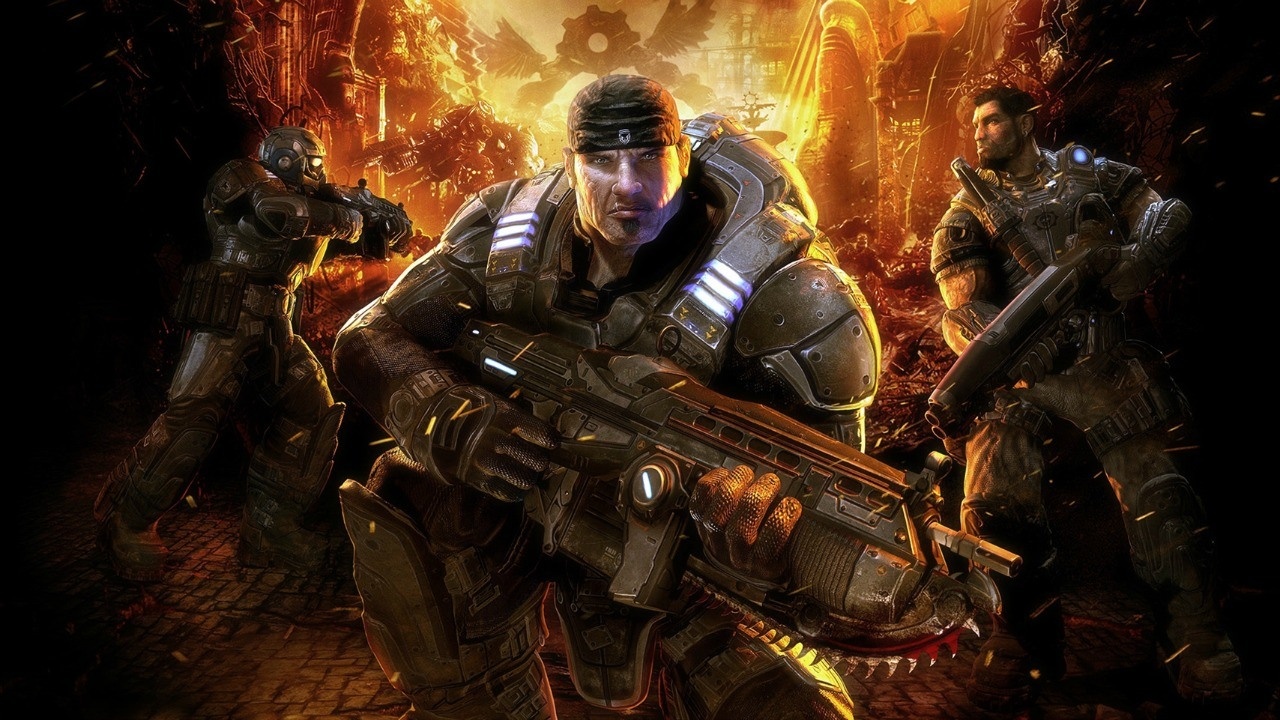 I sat down to play Gears of War Ultimate Edition multiplayer at the Microsoft Showcase during E3 2015, a round of gruesome dismemberment on Canals I quite enjoyed, but not because the game seemed improved in any real sense. In fact, I didn't even notice the graphical update that is the game's main improvement. You'd have to put both versions side to side to really notice the difference. It's more about minor tweaks. The controls did feel a bit more comfortable, and sticking to cover—a key component of the gameplay—was more responsive.
The big change to the multiplayer is definitely the spawn swap that eliminates the opportunity to camp on the opposing team's spawn point. It keeps things from becoming too lopsided as well and provides the overall experience this see-saw effect that I haven't seen in too many multiplayer shooters. A team can take the upper hand at any moment.
But all in all, Gears of War Ultimate Edition serves best as a nostalgia piece and an excuse to hop back into the game's horror-heavy campaign (it's a shame how far the series strayed from the original's moments of terror) and perfect multiplayer. What we've seen of Gears of War 4 seems to indicate that it will adopt the darker tone of the original. Ultimate Edition is definitely a good way to prepare.
Gears of War Ultimate Edition arrives Aug. 25 for XBO. The game will include access to the Gears of War 4 multiplayer beta.
John Saavedra is an assistant editor at Den of Geek US. Chat with him on Twitter! Or check out all his work at his website.