News
Gears of War 5, Borderlands 3, New Splinter Cell, and More Leaked Ahead of E3
A listing at Walmart has leaked the existence of Gears of War 5, Borderlands 3, Rage 2, a new Splinter Cell game, and more ahead of E3...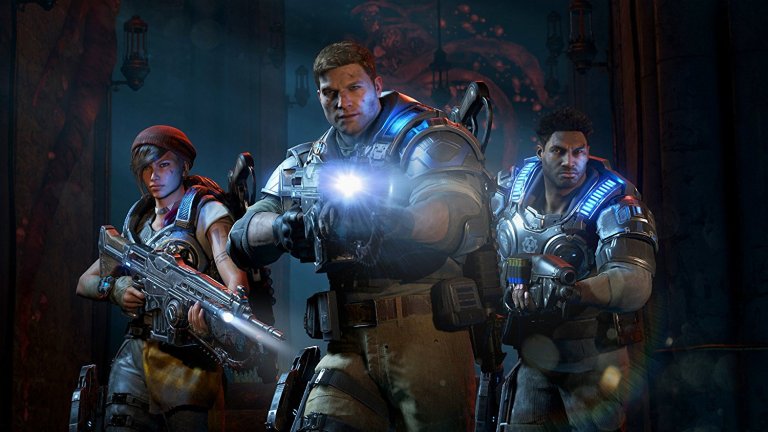 Someone at Walmart Canada has some major explaining to do. Earlier this week, Walmart posted listings for several big AAA games that have not yet been officially announced. The leak includes Rage 2, Gears of War 5, Borderlands 3, a new Splinter Cell game, Just Cause 4, a new Assassin's Creed game, Lego DC Villains, and more.
It's important to note that most of these games haven't been confirmed by their respective studios and could just be placeholders set up by Walmart Canada ahead of actual announcements. Please take all of this with a grain of salt.
There is some validity to the report, however. Just a week after Rage 2 was leaked, Bethesda confirmed that the title is indeed in development. This could bode well for the rest of the report. 
The listing was first discovered by Twitter user @Wario64:
The link provided in the tweet no longer leads to the listing shown in the screengrab, which indicates that it might have already been taken down. Game Informer has confirmed the authenticity of the image, though.
Here are all the games included in the listing:
Tom Clancy's The Division 2Splinter CellInsurgency: SandstormThe Last of Us 2Just Cause 4Destiny CometFinal Fantasy 7 RemakeMetroid PrimeBeyond Good and Evil 2Rage 2Assassin's CreedNBA 2K19WWE 2K19Dragon Quest 2Super Smash Bros.Borderlands 3Lego DC VillainsDreamsForza Horizon 5Gears of War 5
While many of these titles, including Metroid Prime 4, Super Smash Bros., Beyond Good and Evil 2, Final Fantasy 7 Remake, and The Division 2, have already been confirmed, there are some legitimate surprises on the list. Rage 2, a sequel to Bethesda's 2011 postapocalyptic shooter, seemed unlikely after it was binned back in 2013 after the first game underperformed in sales. It's also been five years since the release of Borderlands 2 and some fans were worried that Borderlands 3 would never come.
Dragon Quest 2 and Forza Horizon 5 are an enigma. The Dragon Quest series is releasing its eleventh major installment in North America this year, while Forza Horizon 5 would skip an entry, as the last game in the series was Forza Horizon 3. While there's the possibility that Dragon Quest 2 might be a remake of the original game, it's more likely that both of these titles are typos.
We'll keep you updated as we learn more!