News
Gears of War 3 Nearly Featured Drake and Minnie Driver
Rap star Drake and iconic actress Minnie Driver were both set for roles in Gears of War 3...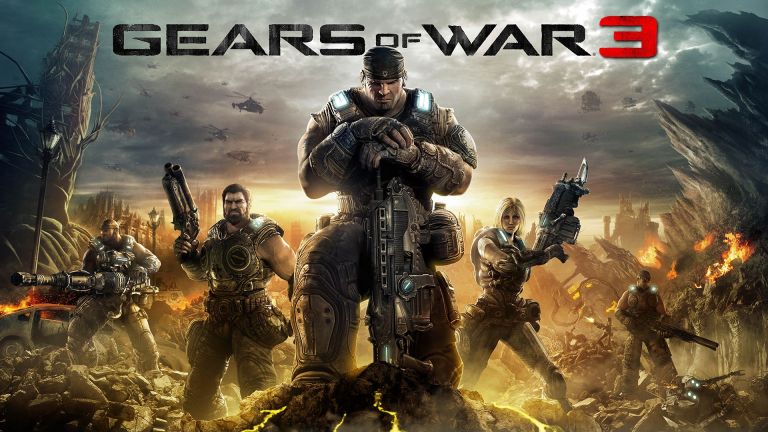 Epic Games and Microsoft Studios' big-hitting Xbox 360 game, Gears of War 3, nearly featured voice acting work from Drake, the rapper who cut his teeth as an actor in Degrassi: The Next Generation, and Minnie Driver, the movie star you saw and loved in the likes of Good Will Hunting and Grosse Pointe Blank.
This news has come about now because Minnie Driver waded into a Twitter thread about iconic video game dialogue. The discussion turned to Driver's work in Jurassic Park: Trespassers, which prompted the actress herself to chime in. While doing so, she revealed that she was fired from a Gears of War project…
"Do you know I was fires [sic] off Gears of War cause I couldn't shout loud enough?" Driver said. "Only job I was ever fired from … never liked the game tbh."
Further Reading: Dave Bautista Wants to Star in Gears of War Movie
The diligent folks at IGN then got in touch with Rod Fergusson, the head of the Gears of War franchise. He confirmed that Driver had been on board for the role of Sam, one of the Gear soldiers in the game.
As Fergusson recalled:
Our Casting Director, Chris Borders, was able to hire Minnie through her agent without an audition, because why would you audition an Academy Award nominated actress. I was shocked that she was willing to come in and I think it was because of a nephew or someone she knew that liked the game. Anyway, she was awesome on the normal dialogue but as we got to the in-combat heavily projected lines we realized that we couldn't get her to yell loud enough to cut through. And as we recorded, my mind kept flashing forward to the 500-1000 combat chatter lines we'd need to do later ('Incoming!') and it was clear that this was not the right role for her.
The decision was made "not to waste any more of her time," in Fergusson's words, and so Driver was removed from the project. Claudia Black stepped into the role and the rest seems to be history. 
Further Reading: Gears of War Movie Details
Fergusson went onto mention that Drake was also attached to the game at one point: 
It's happened the other way as well where an actor decides to quit after understanding what's required to record a Gears of War game. For example, Drake (yes, that Drake) was cast as Jace Stratton in Gears 3. He was amazing! But after the first session of yelling in-combat dialogue, his manager reached out the next day to say that Drake couldn't continue in the role because of the demands on his voice. Totally made sense and ultimately this led to Michael B. Jordan being cast as Jace.
And now all we want is to nip into a parallel dimension where we can play Gears of War 3: The Minnie Driver and Drake Edition. Would it make a huge difference to the game? Who could say! But it's still an intriguing proposition.
Gears 5, the next game in the franchise, is due for release later this year. We'll be sure to keep our ears peeled for popular actor/singers.