News
Gearbox Unveils Concept Footage of Borderlands 3
Unreal Engine 4 is going to ensure the next Borderlands game is a visual stunner.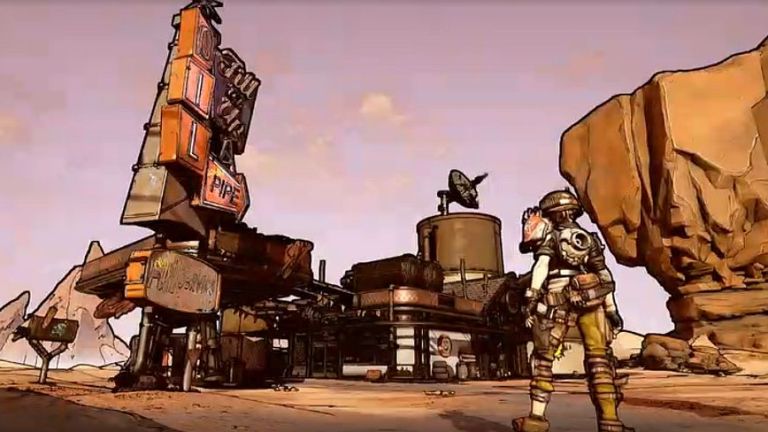 In today's edition of "Can you believe it's been that long?," we feel compelled to remind you that it has been almost five years since Borderlands 2 graced the gaming world with its near-perfect combination of co-op shooting, character building, and sweet looting. If it feels like it hasn't been quite that long, that's likely because developer Gearbox Software has released quite a few spin-offs and expansions for the game since 2012. Still, we all eagerly await the arrival of a proper Borderlands sequel.
While it's anyone's guess when Borderlands 3 will actually be released, developer Gearbox has seen fit to satiate the franchise's rabid fan base with a brief glimpse of the game running off of Unreal Engine 4. 
The video above doesn't give much away in terms of Borderlands 3's plot or gameplay, but it does confirm that the game looks incredible even in its early stages. Actually, the reveal itself was something of a surprise that Epic Games put together as part of their GDC press conference designed to show-off the power of their trademark graphics engine.
On that note, it should be said that Gearbox isn't technically confirming that the footage shown during the press conference is actually from Borderlands 3. Instead, they are promoting it as something of a concept reel that shows what kind of technology the team is currently working with. However, given that the studio has already confirmed that the next game they are going to release after Battleborn is Borderlands 3, and this game sure does look like Borderlands 3, we feel safe saying that the video above is a fair representation of what the game is going to eventually look like. 
Kudos to Gearbox, then, for this early look at their next project, but we hope they don't take it personal if we ask that they lock themselves into their offices until Borderlands 3 is ready to go. We need our loot fix, and we need it bad.