News
Garfield Gets Another Kart Racing Game
Garfield Kart Furious Racing will launch on PS4, XBO, PC and Switch.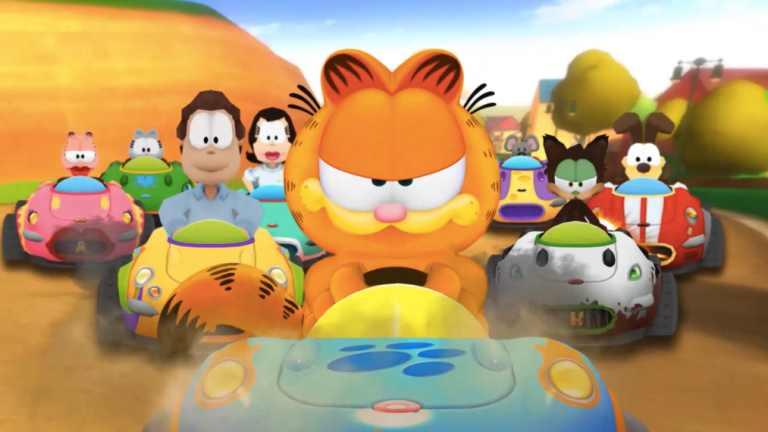 As if Crash Team Racing Nitro-Fueled, Team Sonic Racing, and Mario Kart 8 Deluxe weren't enough, another iconic-character-led karting game has been announced The French software company Microids will launch Garfield Kart: Furious Racing for PC and current-gen consoles this November.
This game will be the sequel to Garfield Kart, which launched in 2013 on Android, Nintendo 3DS, and PC. Furious Racing sounds like a significant upgrade for Garfield's racing ambitions, with the lasagne-loving feline moving his motorsport career to PS4, Xbox One, Nintendo Switch, and Steam.
The Monday-hating moggy will take on "Jon, Odie, and their friends in this racing game where anything goes," according to the game's official website. Also, "Each of the available characters and karts (which can be customized with dozens of accessories) has its own characteristics and a unique driving style"
Some screenshots from the game have also been shared…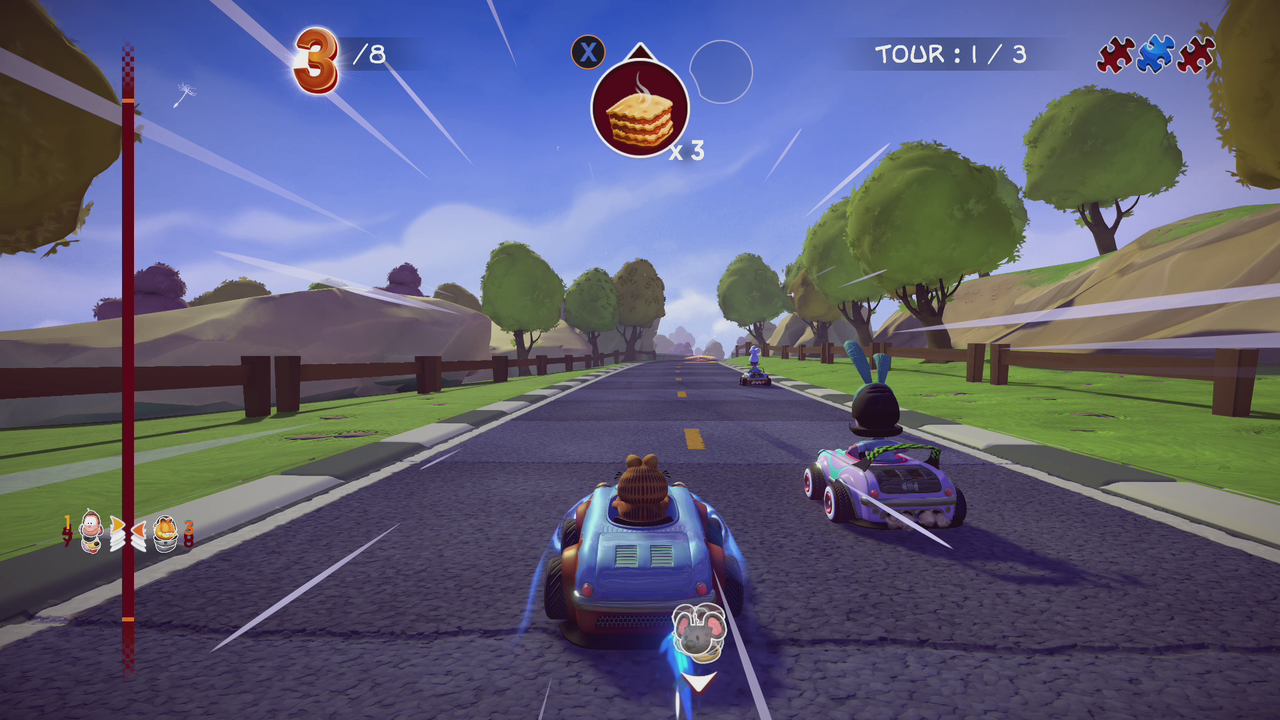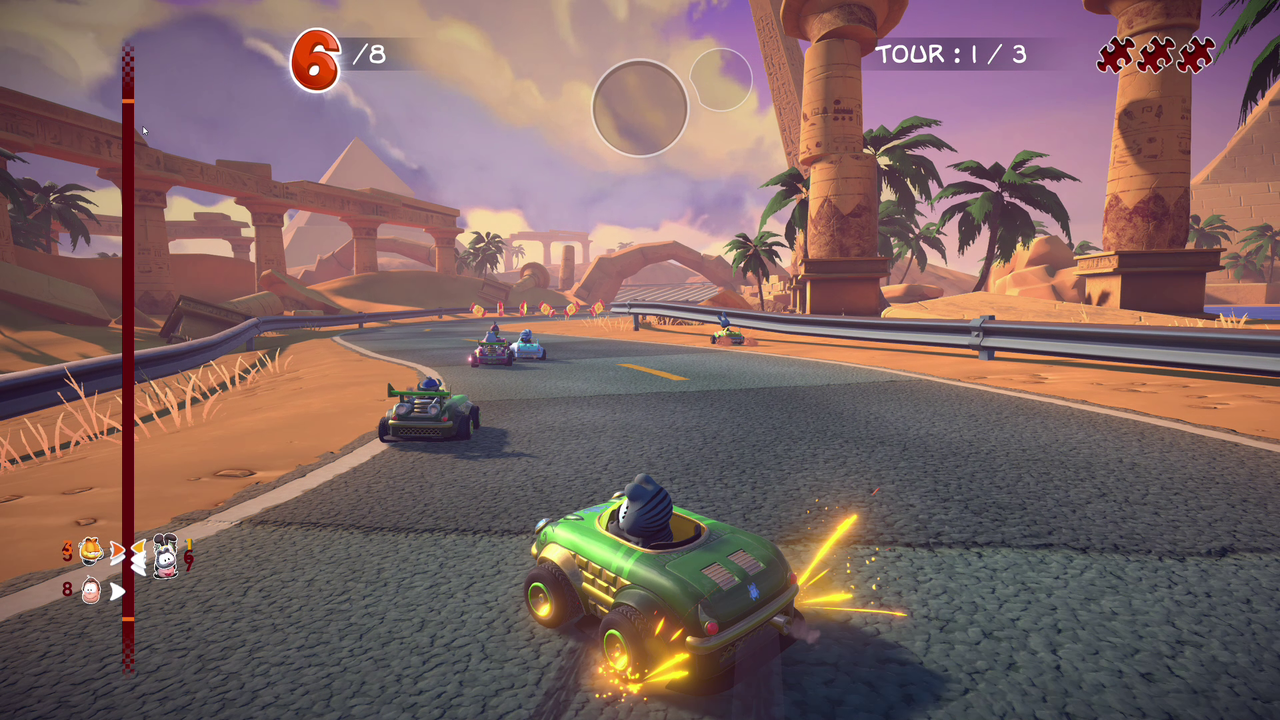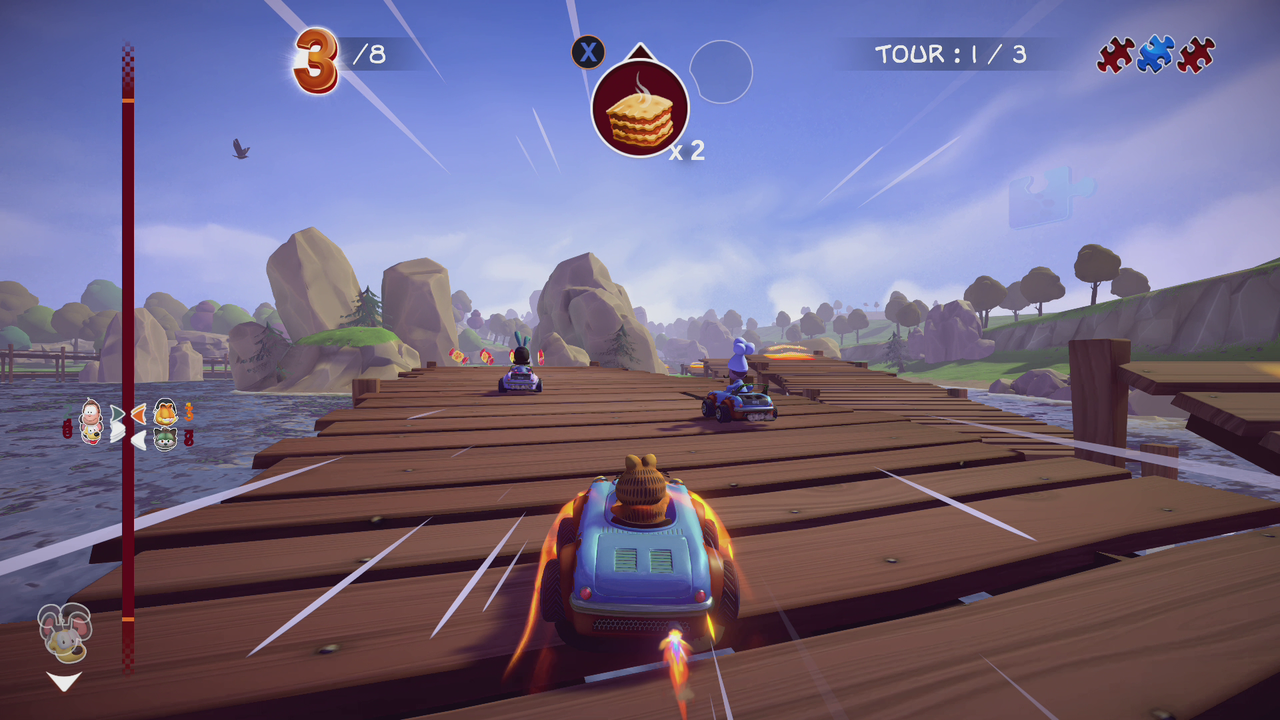 The game's site promises that "Crazy bonus items will be available too, including the pillow and the magic wand, to give you the edge over your competitors." So if you are "as lazy as Garfield," for example, you can take shortcuts "and use the Spring to overtake everyone else!"
The game will have eight characters (Garfield, Odie, Jon, Nermal, Arlene, Liz, Harry, and Squeak) and 16 tracks ("including Palerock Lake and the Pastacosi Factory"). Online races can include eight human players, and split-screen races can have four.
The Garfield Kart: Furious Racing release date has been set for Nov. 5.
Read and download the Den of Geek SDCC 2019 Special Edition Magazine right here!