News
GameStop to Offer Unlimited Pre-Owned Game Rentals
Can this new program help GameStop battle modern alternatives?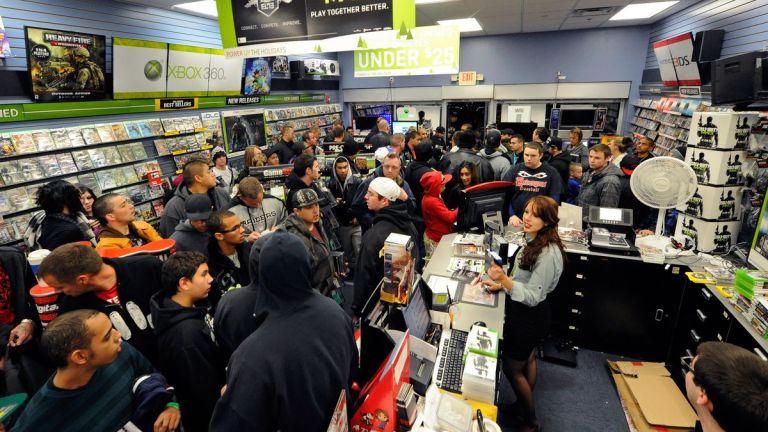 According to a magazine ad, GameStop is planning on rolling out a new video game rental service called Power Pass that will allow you to "rent" your local GameStop's pre-owned games.
For a $60 fee, GameStop will allow you to rent any number of pre-owned games for a period of six months. You are only allowed to rent one pre-owned game at a time, and you must return it when you rent the next title. However, there seems to be no limit to the amount of times you can exchange pre-owned games, and it seems that you are allowed to keep one pre-owned game of your choice at the end of the six month period. 
There's been no indication that GameStop will extend this program beyond the initial six-month period or if there will be a firm cut-off date for all memberships. Furthermore, Power Pass will only be available to PowerUp Rewards members. You will also be unable to choose from a store's online catalog and must pick a game off of the shelves. 
The Power Pass program is expected to start on November 19th. 
While the timing of this program comes as no surprise given that GameStop has been facing some uphill financial battles in recent years. Between digital downloads and the growing presence of game streaming services, the former retail giant has been forced to watch as the future slowly surrounds them. 
The Power Pass program seems like a decent deal on paper, but there are a few factors that could hinder its value for certain consumers. The biggest question mark is the quality of the game selections from store to store. Smaller GameStop locations – potentially even larger ones – may already suffer from a thin stock of pre-owned games that will surely become smaller if this program proves to be a moderate hit. There's also the matter of having to actually go to a GameStop store, which has been the company's Achilles heel in recent years 
Of course, we've spoken before about the thrill of the video game rental store. Perhaps the time is oddly right for GameStop to revive that concept. 
Read the latest Den of Geek Special Edition Magazine right here!