News
Game Boy Tribute Device Plays Several Generations of Handheld Games
The Analogue Pocket supports titles from the Game Boy, Game Boy Color, Game Boy Advance, and much more.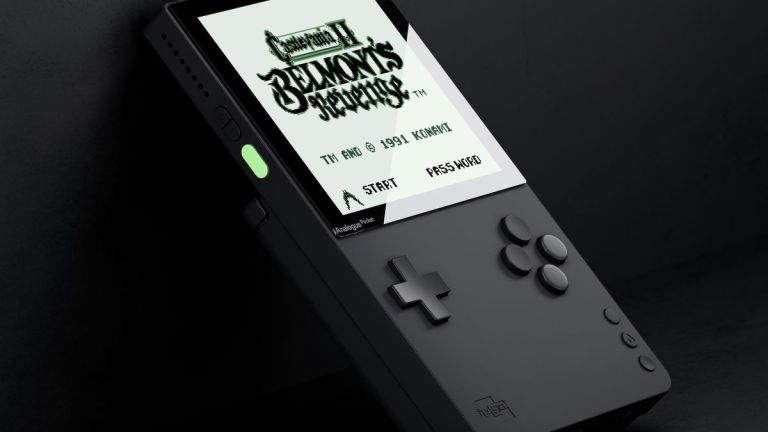 Hardware manufacturer Analogue has revealed a new handheld device that may just be the best thing to ever happen to fans of classic handheld gaming peripherals.
It's called the Analogue Pocket, and the star of its show is undoubtedly the number of games it supports. This device is capable of playing the original cartridges from the Game Boy, Game Boy Color, Game Boy Advance, Sega Game Gear, Atari Lynx, Neo Geo Pocket Color, and possibly other handheld systems as Analog is still trying to expand the functionality of this already impressive device. Some games may also require you to utilize adapters.
For all intents and purposes, though, this handheld will allow you to experience the golden age of handheld gaming and all the incredible titles that came from that era. 
What may be even more impressive is the way that this device enhances your retro experience. With its absolutely stunning 3.5-inch backlit 1600×1440 pixels LCD screen, this is perhaps the best that any of the handheld games this device supports are ever going to look shy of an elaborate emulation machine that allows you to play them properly upscaled on a full-size TV. Speaking of which, you can actually hook this device up to your TV via a dock, but you should expect a reasonable downgrade in visual clarity as part of the transition. That dock also supports Bluetooth and USB controller options. 
This device also features a microSD slot that should be perfect for (legal, of course) emulation. Naturally, though, many people are going to opt to use the original game cartridges and experience them via this device in a way that feels both authentic to the intended experience and more than their developers could have imagined. 
The Analogue Pocket does feature a somewhat eye-catching price tag of $200, but we could absolutely see a certain type of gamer justifying that cost given what it is capable of. We'll know for sure whether or not the Analogue Pocket is worth it when it launches in 2020. 
Matthew Byrd is a staff writer for Den of Geek. He spends most of his days trying to pitch deep-dive analytical pieces about Killer Klowns From Outer Space to an increasingly perturbed series of editors. You can read more of his work here or find him on Twitter at @SilverTuna014.