News
Galaga Chronicles: Roberto Orci and ShadowMachine Join Animated Adaptation
Galaga Chronicles adds some notable names to the production team.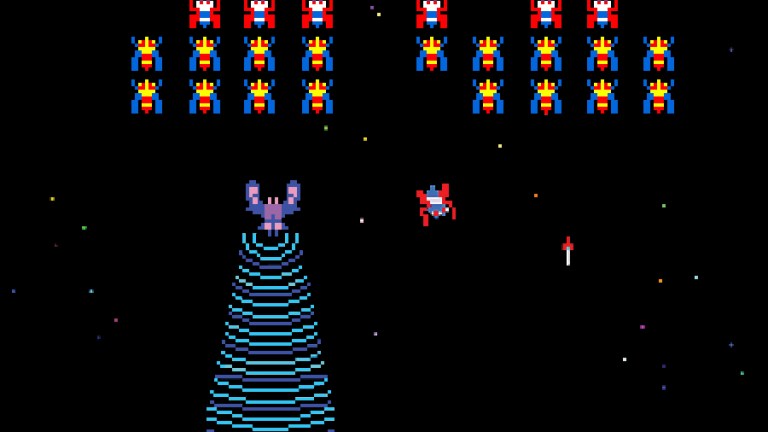 Roberto Orci (producer of Star Trek, The Mummy, writer of Transformers: Revenge) and animation studio ShaowMachine (Robot Chicken, BoJack Horseman) are joining the Galaga series. 
At this time, it seems like Orci will play a creative role in the adaptation, but it is not clear whether he will be a writer or the sole writer. He will also serve as producer. In a statement, Orci said that Galaga is "one of the games I played growing up" and that he "looks forward to working with The Nuttery and to capture that magic in an exciting new format." 
ShadowMachine CEO Alexander Bulkley noted that the Galga adaptation is "by far one of the best video game adaptations I've ever read or been a part of" and noted that it is an "absolute playground for animation."
The series, called Galaga Chronicles, will include a mix of plot elements and characters taken from the game and original creations. Nuttery Entertainment founder Magnus Jansson had this to say about the project:
"We are incredibly honored to be able to work on such an amazing legacy property and help launch it into the animated space. There is such a deep love for this game from fans around the world, and our team is excited to make sure the next chapter in the Galaga saga is equally impressive and inspiring as its humble 8-bit beginnings."
Bandai Namco's Hirotaka Watanabe noted that while Nutttery plans on re-imagining Galaga as a character and narrative-driven experience, fans should know that everyone involved has "a great respect for its [Galaga's] history" and that the series will stay true to the original game. 
There is no word regarding the series' release date or which network will air the show at this time. 
If you're suddenly wondering whether the original Galaga even had a plot, the short answer is to that question is "not really." Galaga saw you assume the role of a nameless pilot fighting against insect-like aliens in space. The game was most notable for its somewhat advanced A.I. and deeper take on the Space Invader's formula. 
Subsequent games in the series did introduce more complex elements such as interdimensional travel and complex enemy patterns, but it's a bit of a stretch to suggest that the games ever really had much of a "plot" or "characters" in the sense of those words that one might use to justify the production of an animated series apparently driven by those very factors. 
Still, this show could be a fun excuse to make an animated sci-fi series with a few recognizable elements and a fairly well-known name. 
Matthew Byrd is a staff writer for Den of Geek. He spends most of his days trying to pitch deep-dive analytical pieces about Killer Klowns From Outer Space to an increasingly perturbed series of editors. You can read more of his work here or find him on Twitter at @SilverTuna014. 
Read the latest Den of Geek Special Edition Magazine Here!