News
Forza Horizon 4 – Release Date and First Trailer
Forza Horizon 4 is taking the series in bold new directions.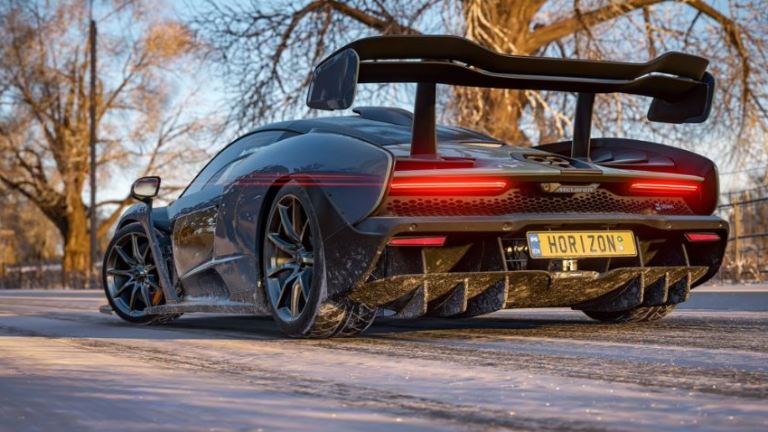 To the surprise of the easily surprised, Microsoft confirmed the development of Forza Horizon 4 at E3 2018.
As you might imagine, Forza Horizon 4 is the follow-up to Forza Horizon 3. Much like the previously released Forza Horizon titles, this game will ditch the psuedo-realistic vibes of the mainline Forza series in favor of a laid-back approach to the whole notion of video game racing. 
Actually, the big showpiece for Forza Horizon 4 at E3 2018 was the way that it will allow players to race across both traditional road courses and decidedly untraditional countryside terrains. While that feature isn't new to the Forza Horizon series, the sheer variety of vehicles showcased during the game's reveal combined with the varied landscapes that said vehicles were racing across tends to suggest that Forza Horizon 4 is going to be a rather ambitious game in terms of the franchise's goals. 
New this time around is the inclusion of a dynamic seasons system that will change both the visuals of a course and the way that you have to approach them. For instance, a road course during the summer might be a breeze but come winter, that same course will require a new breed of tactics (and possibly even a new vehicle).  
Elsewhere, Forza Horizon 4's visuals suggest that the footage of the game showcased during the event was running on an Xbox One X. In any case, you can expect this to be an absolutely beautiful game when it launches on October 2 for all Xbox devices and PC. It will also be available via Game Pass on the day that it launches. 
Granted, a new Forza Horizon game isn't the kind of jaw-dropping exclusive you might expect to see from PlayGround games now that they are a first-party developer, but we expect that they'll be working on some bigger projects for Microsoft in the years to come.