News
Forza Horizon 4 DLC Lets You Drive James Bond's Cars
Forza Horizon 4's day one DLC will include Bond's greatest vehicles.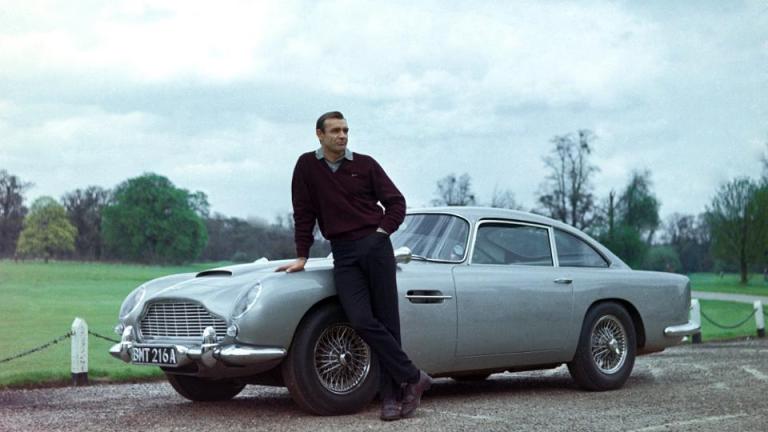 Forza Horizon 4'sday one DLC will feature the greatest cars in the history of the James Bond franchise.
"The James Bond series of films are iconic for numerous reasons: fantastic locations, thrilling action and an ever-evolving line-up of fascinating gadgets," said a Forza spokesman on the Microsoft blog. "Forza fans appreciate 007 for yet another reason: his awesome line-up of amazing automobiles. We're thrilled to announce the Best of Bond Car Pack as the Day One Car Pack for Forza Horizon 4."
Just as it sounds, this pack will include some of the most famous cars from the James Bond franchise. That means that you'll be able to cruise around in the Aston Martin DB5 from Goldfinger, the Lotus Esprit S1 from The Spy Who Loved Me, the BMW Z8 from The World is Not Enough, and a host of other Bond classics (the includes the bizarre AMC Hornet X Hatchback from Man With the Golden Gun). 
While none of these cars will come equipped with some of Q's famous modifications while you're driving them (which means no rockets, guns, and ejector seats) you will be able to check out some of their more unique features in the included gallery mode. That means the Goldfinger DB5 will sport a revolving license plate while the Lotus will boast that sweet body kit that allows it to double as a submarine. 
As a nice little bonus, this pack will include some outfits related to the James Bond franchise as well as some exclusive quick chat options. There's no word on how much this pack will cost, but it will be available when Forza Horizon 4 is released on October 2, 2018. 
It sounds like the Forza Horizon team is ready to pull out all of the stops when it comes to this anticipated sequel. It's already been suggested that the game will feature missions and vehicles from the Halo franchise. We'd expect nothing less from what is shaping up to be a massive racing title. 
Matthew Byrd is a staff writer for Den of Geek. He spends most of his days trying to pitch deep-dive analytical pieces about Killer Klowns From Outer Space to an increasingly perturbed series of editors. You can read more of his work here or find him on Twitter at @SilverTuna014.