News
Fortnite World Cup Starts in 2019
Fortnite's first World Cup is next year, but you can qualify for the event starting soon.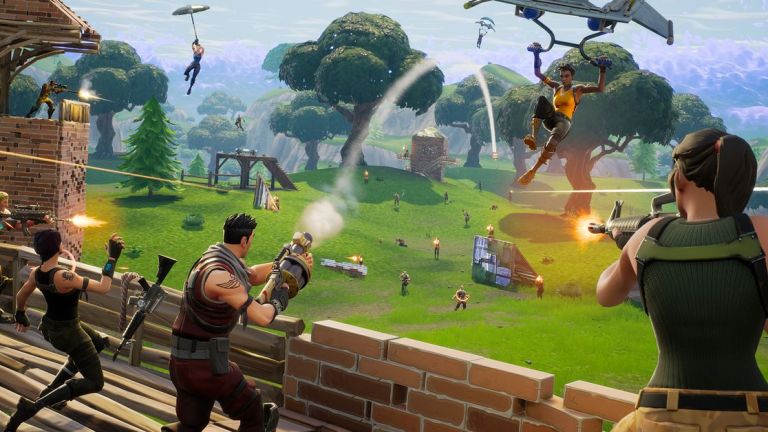 Epic has confirmed that the game's next competitive season will mark the start of the Fortnite World Cup. 
The Fortnite World Cup Qualifiers will be open to all of Fortnite's reported 125 million players (that number is probably more accurately described as 125 million accounts). The qualifiers will be determined by a series of events that occur both online and as part of organized competitions. Most of those events will focus on solo and duo competition, but Epic did tease some squad-based events as well. The details of the dates of those events and any additional requirements are set to be released at a later time.
What we do know is that the World Cup Qualifiers will culminate in the actual Fortnite World Cup, which is set to run sometime in late 2019. It seems that event – and many qualifier events – will be broadcasted. Epic wants players who only enjoy watching Fortnite to be part of all the fun. 
These World Cup Qualifiers will all be part of the $100 million prize pool Epic is contributing to the first season of global competitive Fortnite play. That's a big number that's made all the more impressive by the fact that there's still some doubt regarding whether or not Fortnite will succeed as an eSport.
Interestingly, Epic noted that they are not selling teams or franchises and won't allow third parties to do the same. Furthermore, they intend to release formal rules of conduct leading up to the start of the events. 
Fortnite is certainly popular – it's arguably the most popular game in the world – but the battle royale genre has had some trouble finding a foothold in the world of eSports. Simply put, it's not easy to get 100 professional players in the same room to compete at the same time while casters and cameras easily relay the action.
The reveal of the World Cup format seems to hint how Fortnite will break that trend, though. First off, that massive $100 million prize pool will surely attract some of the best Fortnite players and teams in the world. There are already Fortnite teams emerging across the globe and the best Fortnite players are beginning to distinguish themselves from the pack. Somewhere near the top of that list is popular streamer Ninja, who has already distinguished himself at several Fortnite tournaments. Of course, he might end up taking a bit of a pay cut if he focuses too much on the competitive Fortnite play. 
Mostly, though, the idea of an open competition held at least partially online is what makes us believe that Fortnite will overcome the awkwardness of arranging physical battle royale tournaments.