News
Fortnite: Report Reveals Brutal Work Conditions at Epic
Fortnite's success has forced many Epic employees to regularly work 70-100 hour weeks.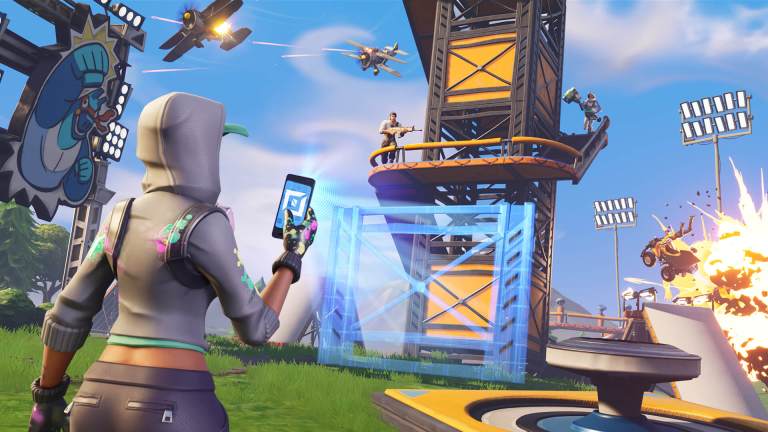 A new report from Polygon suggests that Fortnite's success has forced Epic employees to engage in an almost never-ending crunch cycle that doesn't appear to have an end in sight.
"Crunch was everywhere," one Epic employee, who wished to remain anonymous, said. "Even facilities and office management. The only people that got away with not doing crunch were basically the guys that were telling people to crunch."
Other Epic employees claim that this crunch culture is at least, in part, a result of poor management within the company. It's even been said that Epic has gotten into the habit of hiring as many contractors as possible in order to get more "bodies" on the project before encouraging those contractors to work "optional" overtime that's allegedly anything but optional. Any contractors or employees who don't work overtime (which some describe as leading to 70+ hour weeks) are either let go or held back within the company. 
What's really interesting, though, are the implications that this isn't just an issue at Epic or a problem with the company's management. Some quotes from those close to the situation go so far as to suggest that it's a problem that starts with managing an incredibly popular game as a service title like Fortnite. 
"Everything has to be done immediately," one unnamed source said. "We're not allowed to spend time on anything. If something breaks – a weapon, say – then we can't just turn it off and fix it with the next patch. It has to be fixed immediately, and all the while, we're still working on next week's patch. It's brutal."
Another source noted that the team went from having as much as a "month" to prepare for updates to having as "little as a day." The source explained that there are times when they have to live up to a promise made by the marketing team that was simply not feasible in a reasonable time frame. 
In some ways, the situation at Epic echoes the situation that reportedly plagued Anthem's development, which saw the BioWare team endure hours and hours of crunch under reportedly poor leadership just to get the massive game out on time. 
More on the situation at Epic Games as we learn it.
Matthew Byrd is a staff writer for Den of Geek. He spends most of his days trying to pitch deep-dive analytical pieces about Killer Klowns From Outer Space to an increasingly perturbed series of editors. You can read more of his work here or find him on Twitter at @SilverTuna014.