News
Fortnite Adds Stranger Things Content and a Giant Rubber Duck
Things are getting completely weird and quackers as Stranger Things and giant rubber duck arrive in Fortnite.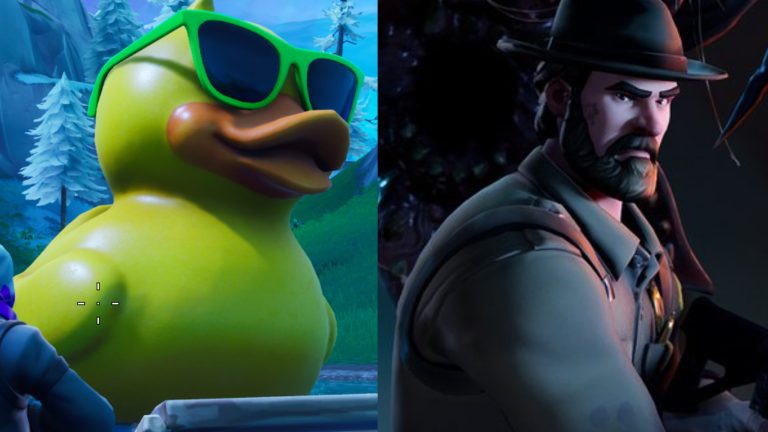 Epic Games has added more fun new stuff to Fortnite, with a mysteriously massive rubber duck being spliced into the iconic battle royale game alongside heaps of Stranger Things content. The two things, we should probably point out, don't seem to be related.
Let's start with Stranger Things because that one's a bit easier to explain. The addition of Stranger Things stuff to Fortnite continues Epic Games' habit of teaming up with brands that have something to plug (presumably in exchange for a big bag of cash). We've recently seen Avengers: Endgame and John Wick: Chapter 3 crossovers, and now it's the turn of Stranger Things, which returned for its third season on Netflix on July 4.
As IGN has highlighted in the following video, portals to the Upside Down have been spotted throughout the game. These portals seem to exist solely to dish out some loot, which makes this one of the smaller multimedia crossovers to grace Fortnite…
As Epic has revealed on the official Fortnite Twitter feed, you can also pick up Stranger Things swag in the Item Shop, including Chief Hopper and Demogorgon outfits…
And there's also a Stranger Things gun…
And now, let's shift our attention to the giant duck, which seems to be part of Fortnite's 14 Days of Summer event. This fearsomely-sized fowl has been spotted in the game by many a player, with GameSpot making this handy map to help you locate it for yourself…
We have seen reports of the duck moving, though, so maybe that map won't be accurate forever…
The exact purpose of this sunglasses-wearing duck remains to be seen, but it has been noted that it has a massive health bar. You can chip away at the one million notches on the duck's health bar using the pickaxe if that sounds like your idea of fun.
We'll keep bringing you news on Fortnite's rolling roster of weird new stuff as Epic keeps adding it…