News
Fortnite Season 8 Update Adds Apex Legends Ping System
Fortnite has borrowed one of Apex Legend's best ideas for its Season 8 update.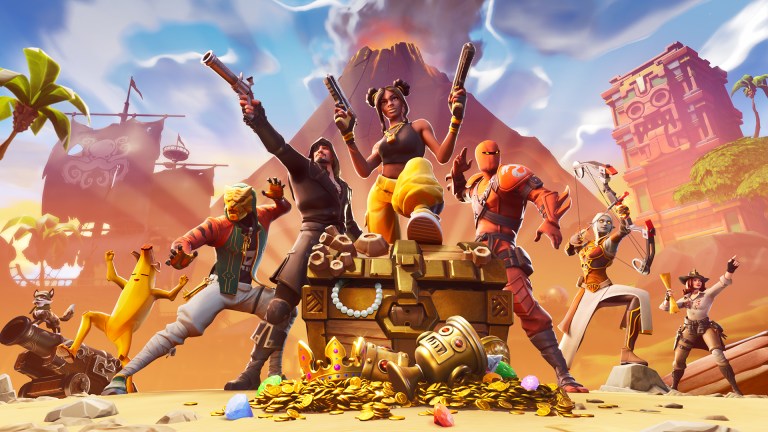 To the surprise of few, but the joy of many, Fortnite is adopting Apex Legends "ping" system. This update comes as part of Fortnite's Season 8 update which is also the first season that lets you earn a battle pass for free by completing in-game objectives. 
If you haven't gotten the chance to play Apex Legends (you really, really should…it's fantastic), then you first need to know that one of the game's greatest battle royale genre innovations is a ping system that allows you to mark enemies, items, and other relevant points of interest. It helps expedite communications without requiring everyone to have a microphone and talk all of the time. 
Fortnite's new ping system isn't nearly as in-depth as Apex Legends, but it's a pretty good start considering that the game's developers probably weren't even working on it before Apex's surprise release not long ago. However, it will allow you to use Fortnite's objective markers to mark certain items and call them out to your teammates. You can also place markers while aiming down the sights of a weapon in order to mark enemies ahead of you. 
On top of that, it's now possible to see how far you are from points marked by other players. Those markers are also easier to spot through objects and on the in-world map. It all combines to make it a little easier to be able to communicate with your Fortnite teammates, even if it's nowhere near as deep as Apex's system. Of course, Fortnite's gameplay doesn't emphasize team play quite as much as Apex does (even if rumors suggest Apex might get solo and duo modes). 
Epic has never been shy about borrowing its competitor's ideas. In fact, much of Fortnite Battle Royale was clearly inspired by the success of PUBG. The PUBG team even took Epic to court over a few of the similarities. 
We doubt that Fortnite's fans will mind, though. Fortnite remains one of the most popular games in the world and its popularity is starting to even capture the attention of Netflix and FIFA teams. 
Matthew Byrd is a staff writer for Den of Geek. He spends most of his days trying to pitch deep-dive analytical pieces about Killer Klowns From Outer Space to an increasingly perturbed series of editors. You can read more of his work here or find him on Twitter at @SilverTuna014.