News
Fortnite Season 5 Patch Notes: Golf Carts, Map Changes, and More
Fortnite's fifth season is underway, and there's plenty of new content for fans to enjoy.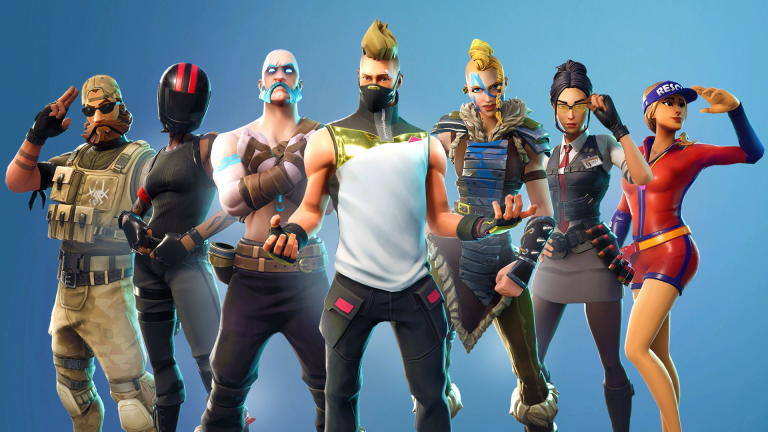 Fortnite's fifth season is officially underway, and it's primed to be the game's biggest season yet. 
Once again, Epic has made some notable changes to Fortnite's map. There's a new desert biome called Paradise Palms (which replaces Moisty Mire) that adds a little visual variety to the average match, but it's the new Lazy Links area that is capturing the most attention. As you might have guessed from the name, Lazy Links is a golf course. Actually, it's a mostly-functional golf course that can be used to play a few quick holes while you're waiting for the storm to settle. You just need to acquire the new golf ball emote, either look up to make a deep shot or look down to put when you're emoting, and you're suddenly golfing in Fortnite. 
The golf-theme continues with the introduction of a new golf cart vehicle that is the game's most significant attempt at incorporating actual team vehicles yet. Four players can ride in the golf cart, and you can even use the top of the cart as a small launch pad. So far, the cart doesn't seem to be drastically altering the game's most popular strategies, but it's a fun addition to this increasingly silly game. 
As for those strange rifts in time and space that have been appearing on Fortnite's map as of late, you can now interact with them in order to be shot high into the air. It's actually a pretty effective way to escape some tight spots and cover ground in a hurry. There's also a smattering of odd items located in strange corners of the Fortnite map that seem to have traveled to the region via these rifts. 
Adamant Fortnite fans will be happy to hear that this update includes a variety of quality of life fixes, weapon balances, and UI improvements. For instance, you're now able to see just how many shotgun pellets have hit you and shotgun spread patterns have been tweaked to eliminate random variation. You can check out the extensive list of improvements introduced by this season five patch by taking a look at Epic's website. 
Of course, this new season also means the introduction of a new battle pass that includes fresh challenges and a variety of cosmetics to chase down so that you're not the only kid on the playground wearing last season's clothes.