News
Fortnite Season 10: Patch Notes, Battle Pass, Map, Trailer, and News
Fortnite season 10 has arrived! Here's what you need to know about the latest update...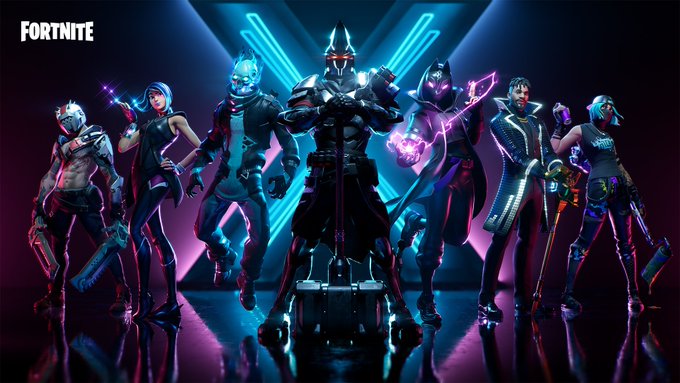 The Fortnite servers are having some scheduled downtime on Aug. 1, as Epic Games prepares its popular battle royale title for its highly anticipated season 10 content. With today being the official Fortnite season 10 release date, we're expecting this content to go live soon.  
Here's everything we know about the update:
Fortnite Season 10 Patch Notes and Battle Pass
Epic has released detailed patch notes on its official website, kicking things off by plugging "100 levels" and "over 100 new rewards" that will be added to the game as part of the Fortnite season 10 battle pass. Epic notes that, in season 10, "you'll have the ability to gift the Battle Pass to a friend." This offer will be available on all platforms until Aug. 15.
Further Reading: Fortnite Streamer Ninja Leaves Twitch for Mixer
Fortnite Season 10 Trailer
"Time is twisted and the Zero Point has become volatile in Season X," the official description of the Fortnite season 10 trailer teases. "Whether you're nostalgic for the past or excited for the future, there will be plenty for you to discover all Season long. A new season also means a brand new Battle Pass. Over 100 new exclusive rewards are ready for you to unlock, and it still costs the same 950 V-bucks. This season, you'll get the X-Lord and Catalyst Outfits instantly when you purchase the Battle Pass!"
Another highlight from the patch notes is B.R.U.T.E., a two-person mech suit that looks pretty cool. You can either control this mechanical weapon with a friend or try your hand at controlling both parts of it solo. You'll also see the usual mix of new items, bug fixes, and events.
Further Reading: Fortnite Was Almost Canceled by Former Epic Games Director
Fortnite Season 10 Map
You'll also want to keep your eyes peeled for Rift Zones, which are described thusly: "Locations once thought to be lost are beginning to appear, but they aren't the same as they once were… Drop in and explore to discover what mysterious gameplay changes they have in store."
And there is a new island called Grid Island being added to the map, which is described as a "flat island entirely covered with grid squares to help with building measurements."
This should all kick off today, so jump into Fortnite tonight if you want to get cracking!
Read and download the Den of Geek SDCC 2019 Special Edition Magazine right here!