News
Fortnite Patch: New Update Includes Jetpacks
Jetpacks finally come to Fortnite as part of this exciting new update.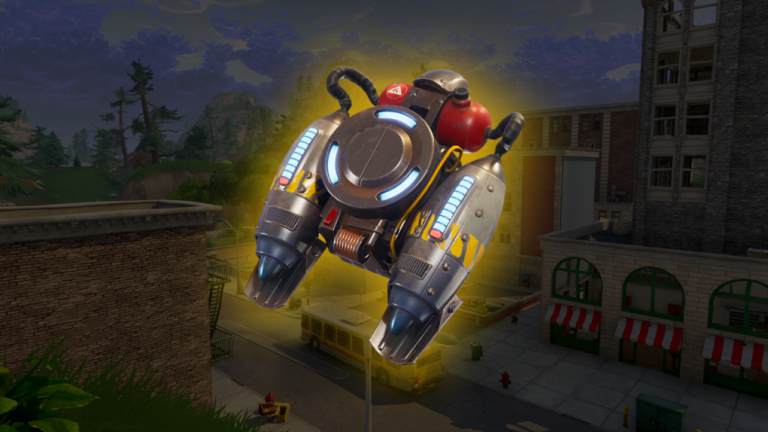 Fortnite's latest update includes the long-awaited addition of jetpacks. 
The talk of jetpacks in Fortnite dates back to a data mine leak which first suggested that Epic was preparing to add them to the game. Well, Epic has just confirmed jetpacks will be added to the game as part of the v4.2 patch. As it turns out, jetpacks replace the backpack slot in your inventory. Your equipped jetpack will allow you to fly and hover for brief periods of time, but it will need to be periodically recharged. 
Jetpacks are fun, but you might want to resist naming yours just yet as they won't be around for long. There's no word on exactly when they will be removed from the game, but short of the possibility that they will be added to Fortnite's full-time roster of items at a later date, they will be gone before long. 
Jetpacks are available in every game mode, but they're the stars of the new Close Encounters special mode. Close Encounters removes every items and weapon from the game except for jetpacks and shotguns. Perhaps you're starting to understand where the name of the mode comes from. As with many special events, there's no word on how long Close Encounters will run, but the Fortnite team stated it will not be available as soon as the new patch hits. 
Interestingly, Close Encounters isn't the only limited event introduced by this patch. 4.2 also revives the Solid Gold mode in the form of Solid Gold V2. For those unfamiliar, Solid Gold turns every weapon drop in the game into a legendary drop. While items like grenades, shotguns, and rockets are largely limited to supply drops, every other weapon found through chests and in the world will be of legendary quality. To compensate for the extra damage going around, players will also be able to stone and metal 50% faster. 
You can get a better look at everything this latest update includes by reading the official patch notes.