News
Fortnite Mobile: Reveal Trailer
This mobile version resembles the PC/console games and will support cross platform play.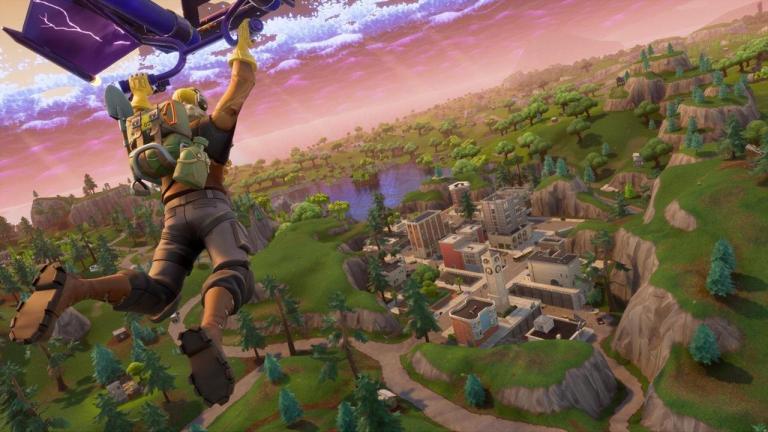 Epic's Fortnite: Battle Royale is coming to mobile devices. 
According to the studio, this mobile version of the game will make relatively few compromises in terms of translating the existing version of Battle Royale to mobile platforms. In fact, they say that Fortnite mobile is "the same 100-player game you know from PlayStation 4, Xbox One, PC, and Mac. Same gameplay, same map, same content, same weekly updates." This recently released trailer for the mobile version seems to confirm their claims. 
How is that possible? It's not entirely clear, but we have seen some PUBG mobile games – and PUBG mobile knock-offs – manage to translate that game's basic visuals and gameplay with relative ease. Given that Fortnite has a much more mobile friendly look and play-style, it's actually not that hard to imagine how such a mobile port might work. The only question is whether or not the mobile version's controls will be up to par. 
That's not the impressive part, though. Epic also states that their partnership with Sony will allow them to enable cross-play between PlayStation 4, PC, Mac, iOS, and maybe even Android devices. It's going to be fascinating to see whether or not mobile platform players are able to keep up with console and PC players at the game, but the fact that such cooperation exists could help swell Fortnite: Battle Royale's already daunting player count. 
Epic plans on slowly introducing the game to iOS devices starting on Monday, March 12th. As for Android owners, it sounds like they'll have to wait at least a few months before a version of Fortnite is available on their devices. 
We expected that Battle Royale games would be everywhere following the success of PUBG, but it's been somewhat surprising to see just how popular the genre has been on mobile devices. Many users in China have already jumped on that platform for their Battle Royale fix, and it's starting to look like gamers in the West will be treated to quite a few mobile options as well.