News
Fortnite Gets Thanos in Avengers: Infinity War Crossover
Thanos is coming to Fortnite for a limited time in the biggest Avengers: Infinity War crossover yet!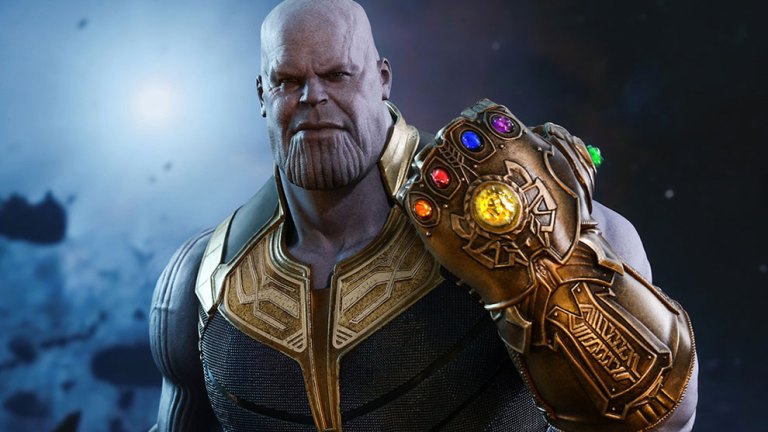 Epic Games just pulled the ultimate Victory Royale: Fortnite is crossing over with Avengers: Infinity War, the most popular film on the planet right now, as Thanos comes to the game for a limited time. He will drop into the game's Battle Royale mode on Tuesday, May 8, according to EW.
Each battle royale match will mostly proceed as usual. 100 players will drop on the map and duke it out until there's only one competitor left standing. The only difference now is that players will have the chance to wield the Infinity Gauntlet from the movie.
The gauntlet generates on the map in the special "Infinity Gauntlet Limited Time Mashup" match type. The player who finds the artifact will immediately transform into Thanos and have the power of the six Infinity Stones at his or her disposal. Basically, you won't want to run into Thanos during your sessions.
It turns out that the crossover came about because Infinity War directors Joe and Anthony Russo are major Fortnite fans.
"Over the past few months, while we were editing Infinity War, we'd take breaks to hop on and get in a few games," Joe Russo told EW. "And then we started thinking, how cool would it be to have some kind of Avengers–Fortnite mashup? So we stalked Donald [Mustard, worldwide creative director of Epic Games]."
The story could almost sound made up if it weren't for the fact that Fortnite is arguably the most popular video game in the world, bringing together casual mobile games, hardcore shooter fans, and even Drake for countless rounds of battle royale action. In retrospect, it was only a matter of time before the biggest movie and game in the world came together for the biggest crossover event in history. (Time to get that meme started again!)
We'll keep you updated as we learn more about Fortnite's Avengers crossover!