News
Fortnite: Fresh Prince's Carlton Suing Over Dance Emote
The Fresh Prince of Bel-Air actor claims Fortnite developer Epic owes him royalties.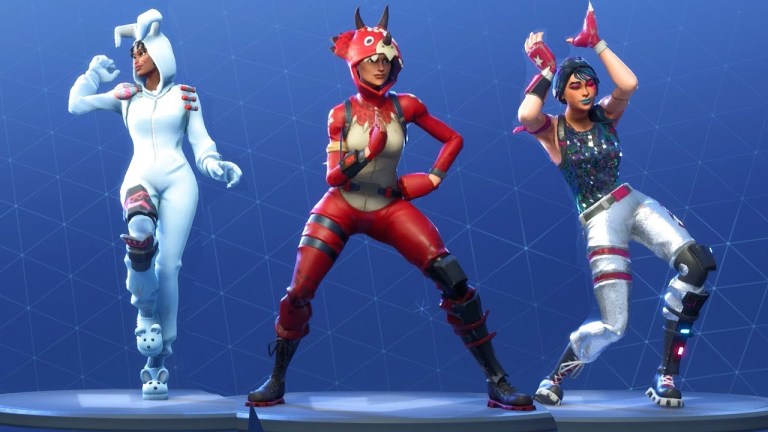 The end of the year brings us many things (the holidays, the idea of a fresh start in the new year, that Twilight Zone marathon), but as you've probably noticed, it's not the most bountiful time of the year for actual news.
With that in mind, please forgive us as we bring you a story about Alfonso Ribeiro (the actor who played Carlton in Fresh Prince of Bel-Air) suing the creators of Fortnite for stealing his dance. 
According to a statement from Riberio's attorney released to TMZ, Ribeiro and his legal team claim that developer Epic "misappropriated" the actor's "likeness and intellectual property" by using his famous dance moves in "the most popular video game currently in the world, Fortnite." They state that Epic has earned quite a bit of money off of downloadable content that includes the dance in question but never asked: "permission from Mr. Ribeiro for the use of his likeness and iconic intellectual property."
This isn't the first time that Epic has been accused of illegally using dance moves in Fortnite. Rapper 2 Milly filed a lawsuit against the studio over the use of the Milly Rock dance (we're going to assume that's a thing for the purposes of this discussion) and Scrubs actor Donald Faison has suggested that he's disappointed the game used a dance that he made popular on that show. Chance the Rapper has also stated that he believes profits from these dance emotes should be shared with their creators. 
If you're wondering whether or not there's any actual legal recourse for stealing a dance move, the truth of the matter is that it greatly depends. In theory, you can copyright a dance move, but the process is extremely difficult due to the challenge of proving you are the creator of that particular dance. At this time, it's not entirely clear whether or not the plaintiffs in question have legal rights to these dance moves. 
Generally speaking, though, this is going to be a tough case to win in court. If Ribeiro does win, though, it would set an interesting precedent and perhaps force other games that use these popular dance moves (such as Destiny 2) to alter that in-game content. 
Matthew Byrd is a staff writer for Den of Geek. He spends most of his days trying to pitch deep-dive analytical pieces about Killer Klowns From Outer Space to an increasingly perturbed series of editors. You can read more of his work here or find him on Twitter at @SilverTuna014.