News
Fortnite for Nintendo Switch Out Today
It's official: Fortnite, the most popular game in the world, is coming to the Nintendo Switch!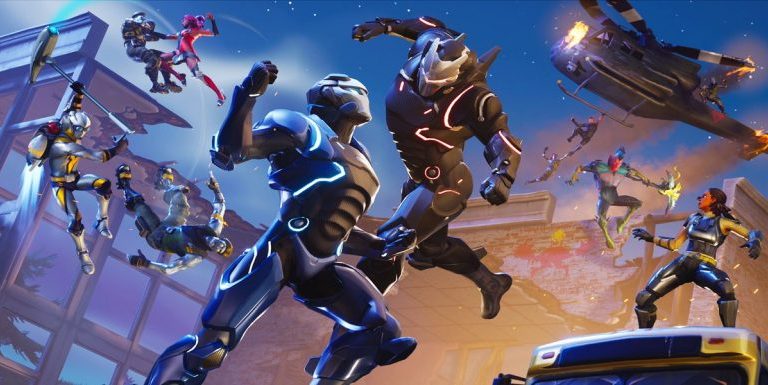 Fortnite has arrived on the Nintendo Switch. Nintendo made the announcement during its E3 Nintendo Direct. You can download the game through the Nintendo eShop right now!
Check out the announcement trailer:
Bringing Fortnite to Switch opens up the battle royale to a whole new audience of gamers who might not have other consoles or the ability to play the game on their smartphones. It is unclear if the Switch version of the game will also feature cross-play with other consoles or phones. 
Fortnite's inevitable arrival on the Switch hasn't been a very well-kept secret. In fact, the port was first leaked last week as part of a larger lineup of games that also included the reveal of Overcooked 2. The Korean game ratings board had also issued an official rating for the Nintendo Switch version of Fortnite, which historically isn't the kind of thing that a ratings board does just because it's a slow Friday.
The game's move to the Switch isn't exactly shocking. Epic has been working to bring the title to all platforms at some point. The Android version of Fortnite is expected to be released sometime this summer. 
There's no reason to believe that the Switch version of Fornite will have to make any technical compromises given that Fortnite runs pretty well on an iPhone. As far as cross-play goes, it's very likely that Fortnite will be compatible with other platforms given that Nintendo supports cross-play with games like Minecraft. Of course, we can't really guarantee that the Switch version will be compatible with the PlayStation 4 given Sony's uneven policies on the matter. 
We'll keep you updated on all Fortnite news!