News
Fortnite: Five Team Battle Mode Trailer
You and 19 friends will try to survive the battle royale.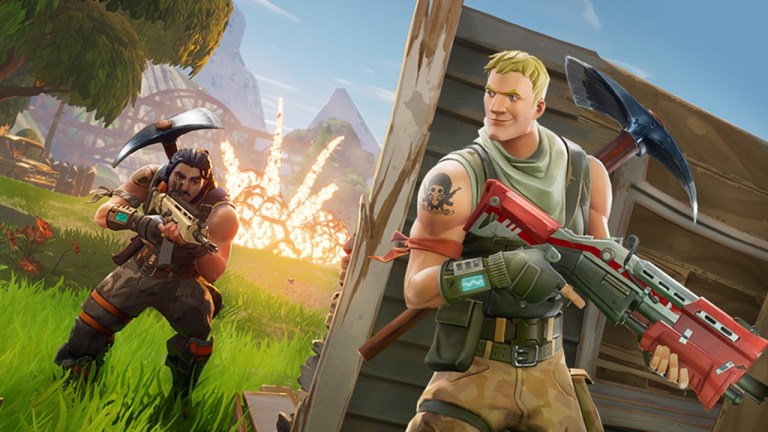 Fortnite's next major mode will see five large teams do battle within the confines of the game's battle royale mode. Epic has even released a new trailer that gives you a glimpse of how crazy this mode will be:
Previously, Epic experimented with the concept of large team battles by doing a 50 player vs. 50 player mode that was certainly wild but perhaps didn't capture the feel of working together as a unit. This next mode might help address that issue by scaling back the size of each team to 20. Just as before, these five teams of 20 are ultimately trying to be the last squad standing. 
Given that the reveal of this mode came courtesy of a screenshot that a Reddit user noted on the game's update page, we're sadly a little short on details at this time. However, we imagine that this mode might utilize an area specifically designed for it and could, perhaps, even incorporate a few new rules designed to spice up the gameplay. All in all, though, you can probably expect these five team battles to feel like a pretty standard game of Fortnite Battle Royale with the big difference being that you might actually have to work with people and not shoot them on-sight. 
Epic has hinted that they're working on a variety of such modes that will be implemented into the game at some point. They've already mentioned a "Floor is Lava" mode that sounds like a lot of fun as well as a Blitz mode designed to make the game's action a bit faster. However, there are no release dates available for any additional modes at this time. 
It's entirely possible that these regular updates are part of the reason why Fortnite has begun to surpass PlayerUnknown's Battlegrounds in terms of active players and streaming popularity. Epic has made good on their word to constantly update the game and have also managed to stave off many major technical issues aside from the occasional server problems. 
The turnaround Epic has made with Fortnite is incredibly impressive and we look forward to seeing what they deliver next.