News
Fortnite Fans Angry At Sony For Blocking Nintendo Switch Accounts
Sony's cross-platform policies are causing some serious issues for Fortnite fans.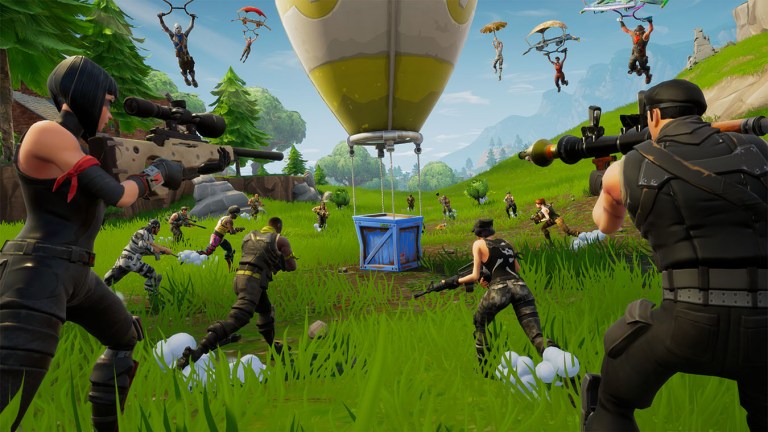 Fortnite fans are angry at Sony over the way that the company's cross-platform policies have affected the Nintendo Switch version of the popular battle royale title. 
Such as it stands, if you have created your Fortnite account on PS4, you are not able to use that same account for the Nintendo Switch version of Fortnite. Attempting to do so will prompt a log-in error that prevents you from accessing your account on the PlayStation 4. That message reads, in part: "This Fortnite account is associated with a platform which does not allow it to operate on Switch." 
The problem is that there are quite a few Fortnite players out there who did create a Fortnite account on their PlayStation 4, have leveled up their characters, unlocked new skins and items, and are now unable to simply use their accounts to play on Nintendo Switch. 
Usually, such a problem would just be the result of an odd technical glitch that would surely be fixed as soon as possible. However, it seems very likely that this issue is the result of Sony's policies regarding cross-platform play. Microsoft has already confirmed that Sony is blocking cross-platform play between Xbox and PS4 gamers, and we know that the Switch version of Fortnite only allows for console cross-play with Xbox One devices. Indeed, Xbox's UK Twitter account is already mocking Sony over the matter. 
Xbox is having a little fun with the situation, but fans are struggling to find the humor in this situation. Many users are storming various social media outlets to beg Sony to fix this matter so they can properly use their accounts. Some are satisfied just hurling insults in the meantime. Others have tried just unlinking their accounts from PS4, but that doesn't seem to fix the issue and instead creates further problems. 
What remains to be seen is whether or not a Sony fix is as easy as just flipping a switch. If the problem can only be fixed if Sony allows for cross-platform play, then we're not so sure that they will address the issue. Hopefully, though, some kind of middle-ground can be found.