News
Fortnite eSports Scholarships Now Offered by University
Fortnite is the latest title to join this school's growing eSports program.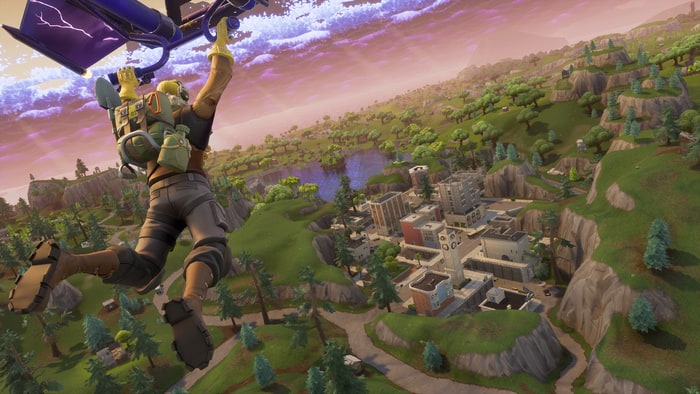 Ashland University of Ohio has announced that it's now offering scholarships to exceptional Fortnite players. The school is forming an eSports program, which it believes to be the "first known collegiate eSports program in the country." Fortnite just so happens to be one of the games on the school's list of collegiate eSports titles. Other games in that program include League of Legends, Overwatch, CS:GO, and Rocket League. 
"Fortnite appeals to both the core and casual gaming audience," said the school's eSports head coach, Josh Buchanan. "We're excited to provide this platform for gamers who want to showcase their skills in a more competitive space. Fortnite facilitates an environment that allows players to get creative, innovate and show off their mastery of their skills." 
How serious is the school about this program? Pretty serious. It's already approved the construction of a gaming center in the school's library – where we sincerely hope they will not disturb the other students – and are building 25 gaming stations equipped with high-end PCs and all necessary peripherals. Those who think they might have a chance of snagging one of the college's $4000 scholarships can apply for one via this recruitment form. 
Before you start yelling at your phone/monitor/applicable viewing device about the absurdity of this announcement, consider the possibility that it might actually be a pretty savvy move. Like it or not, many colleges rely on revenue generated from sports to keep the whole collegiate machine rolling. A smaller school like Ashland – which appears to focus on several sports programs – might actually do well to get in on that eSports money by offering young players – who make up the majority of eSports rosters – the chance to get an education while playing their favorite games. 
So, yes, it's a little silly that you could go to college off the back of your Fortnite skills, but is it any crazier than getting to go to college because you can throw a ball really hard?