News
Fortnite: Epic Talks Possible Nintendo Switch Port
More and more developers are exploring Nintendo's hit console.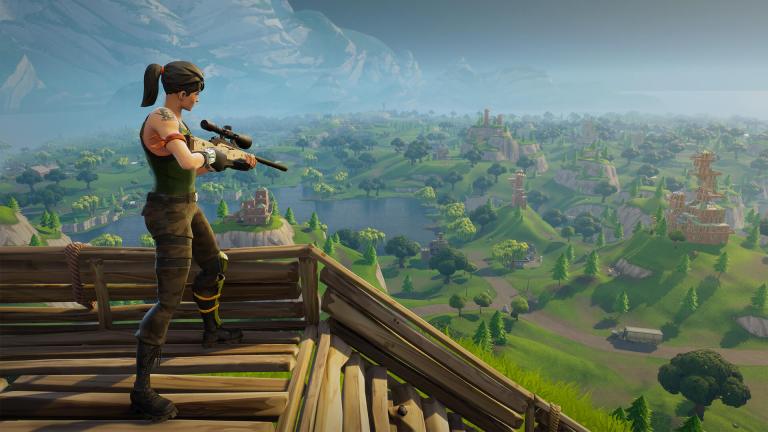 The parade of developers exploring the idea of porting their games to the Nintendo Switch continues as Epic's management contemplate the possibility of porting Fortnite to Nintendo's console.
In response to a question on Twitter regarding whether or not Epic would be interested in bringing the popular battle royale/tower defense title to the Nintendo Switch, Epic Games' Donald Mustard stated the following:
While this is far from an official confirmation, it's another indication that the Switch may just be Nintendo's most attractive console to third-party developers since…umm…well, possibly the Super Nintendo. Given how popular Fortnite is on PC – it reportedly has over 45 million players – Epic probably doesn't need to port the title to other platforms in order for it to be successful. The fact that top members of Epic are genuinely excited about the possibility of bringing to that platform does capture how excited the industry is about Nintendo's console. 
Of course, most of Fortnite's success can be attributed to the success of its free battle royale mode. Whether or not Epic would port that mode to the Switch – and whether or not the Switch would be able to handle such a mode – is still up for debate. 
If you haven't played Fortnite's battle royale mode, you're missing out on an incredibly enjoyable experience. That free mode pits 100 players against each other in a battle to the death. Unlike PlayerUnknown's Battlegrounds, Fortnite's take on the battle royale concept doesn't take itself quite so seriously and features basic base building functionality. 
Epic isn't the only company talking about porting their titles to the Switch. Atlus – developers of the Persona series – recently sent out a survey asking if fans would like to see Persona 6 and other titles come to the Nintendo Switch and other non-Sony platforms. The developers of the hit PC game Dead Cells have also revealed that they are going to port their title to the Nintendo Switch. 
What we're trying to say here is that Switch owners may have a lot of titles to choose from in 2018 and beyond.