News
Fortnite Competitive Mode Coming This Fall
Fortnite is finally getting a competitive mode in preparation for the Fortnite World Cup.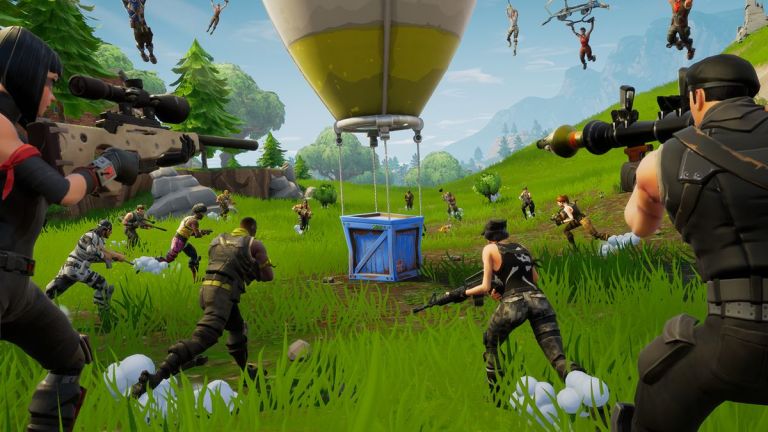 Fortnite is getting a competitive mode this fall, according to developer Epic Games. No details are known about the mode as of yet except that recent Summer Skirmish competitive events have been a "testing ground" for competitive play in the game. 
"We are aware of a strong desire from competitive players for more opportunities to compete directly against one another within the same match," said Epic in a blog post. "Development recently began for a robust competition system which will allow for all players to compete with one another and be recognized for their accomplishments. The first version of this feature is expected later this Fall."
During the 8-week Summer Skirmish, Epic has been giving away $8 million in prize money to the best competitors in a series of different events. The standings are calculated by the eliminations and victory royales earned by each player. 
"We have learned a lot from experiments with scoring schemes and formats, attempting to find the best balance between simplicity, entertainment, server performance and competitive integrity," said Epic. "Expect for us to continue operating and supporting competitive events after the conclusion of Summer Skirmish as we lead into next year's official Fortnite World Cup."
Indeed, Fortnite's upcoming competitive mode could give us a preview of what World Cup play will look like when the championship premieres next year. Epic has set up a $100 million prize pool for the first edition of Fortnite World Cup and has invited all of the game's players to participate in qualifiers in the lead up to the final round. The tournament will mostly play out through solo and duos matches, although the studio has also teased squads.
We'll keep you updated as we learn more!
John Saavedra is Games Editor at Den of Geek. Read more of his work here. Follow him on Twitter @johnsjr9. 
Read the latest Den of Geek Special Edition Magazine Here!