News
Fortnite and Borderlands Crossover Event Live Now
Under the title Fortnite x Mayhem, Borderlands content has arrived in Fortnite...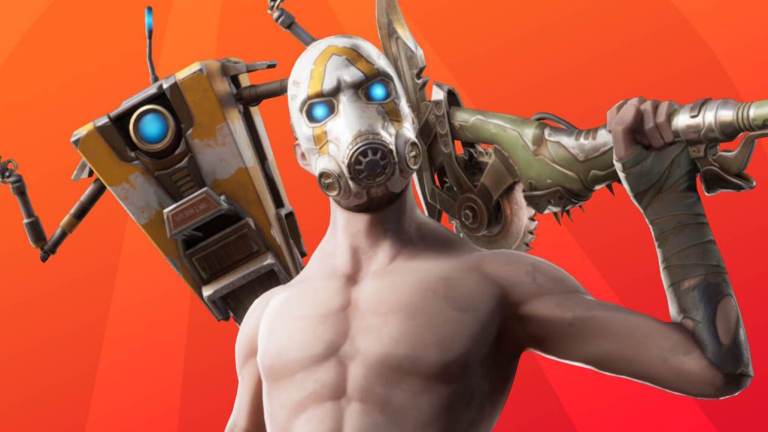 Epic and Gearbox have revealed "Fortnite x Mayhem," a special event that sees elements of the Borderlands universe popping up in Fortnite. The event is live now, and it is surely intended to build hype for the launch of Borderlands 3 on Sept. 13.
"The unprecedented Fortnite x Mayhem event creates the kind of chaos that gives Psycho Bandits their name," the official webpage for this surprising crossover tells us. "Get ready to drop into the Pandora Rift Zone, rock a full set of Psycho cosmetic gear, and unleash your anarchic artistry with the Pandora Prefab."
Here's the official trailer for Fortnite x Mayhem…
As well as dropping into the Rift Zone for some Borderlands-infused battle royale action, users will also be able to pick up a Psycho Bundle, which comes with a Psycho Bandit Outfit, a Claptrap Pet, and the Psycho Buzz Axes. And you can get all of this stuff for free if you buy Borderlands 3 through the Epic Games store. That offer applies until December 2020.
It does feel a bit odd to see one game promoting another game, doesn't it? But it's cool that Gearbox and Epic managed to pull something like this together. If movie studios and TV companies can have Fortnite events to plug their upcoming releases, why not let game companies get in on the action as well?