News
Fortnite Beats PUBG's Player Count Record
Over 3.4 million people were playing Fortnite at the same time this past weekend.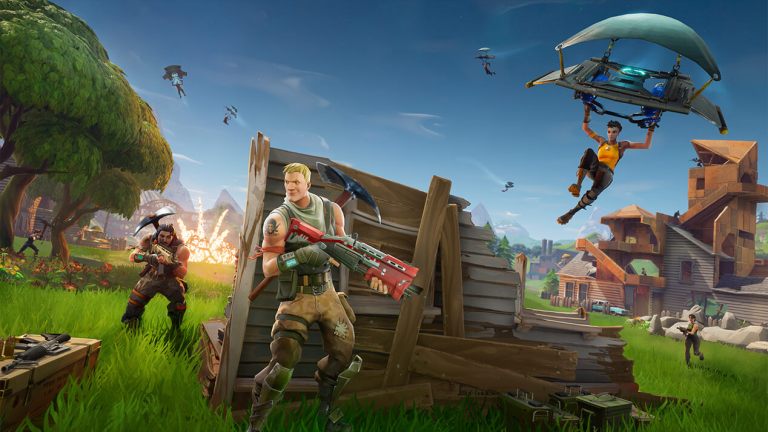 The battle between the top two Battle Royale games continues as Epic's Fortnite has beaten PlayerUnknown's Battlegrounds record for the most concurrent players on Steam. 
An estimated 3.4 million players were doing battle in Fortnite at one point this past weekend on Steam. That beats PUBG's old record of 3.2 million players. To really appreciate the significance of those numbers, though, consider that the record used to be just over 1 million before PUBG began its reign of popularity dominance on the platform. 
While Epic was certainly pleased with the recent success, it was not achieved without difficulties. In an update on the Fortnite website, the developer addressed the various technical issues that resulted from the sudden influx of concurrent players. It's a very technical read, but the gist of it is that Epic's servers could only bear the weight of that many active players for so long. Eventually, said players began experiencing latency, dropped connections, and various other technical issues. 
Epic outlined some of the steps they are taking to address these issues in the future, but they did take some time to share their enthusiasm over just how popular Fortnite has become. Of course, most of its popularity can be attributed to the addition of the game's free Battle Royale add-on. PUBG, meanwhile, remains a $30 game that has recently left Steam Early Access. 
There's plenty of reason to believe Epic when they say that they're working to ensure that such technical problems are few and far between. They've made a concentrated effort to pull resources from some of their other titles in favor of supporting Fortnite. While those shutdowns are never pleasant, it has allowed Epic to devote more attention to what is far and away their biggest success in years. 
The Fortnite team's ability to recognize current trends in the industry may have saved the title from being a tragic story of an oft-delayed passion project releasing to little fanfare. As it stands, though, Fortnite must be considered one of the most popular games in the world.