News
Fortnite – Avengers: Endgame Mode Out Now
Epic and Fortnite will do whatever it takes to cash-in on that sweet, sweet Avengers: Endgame hype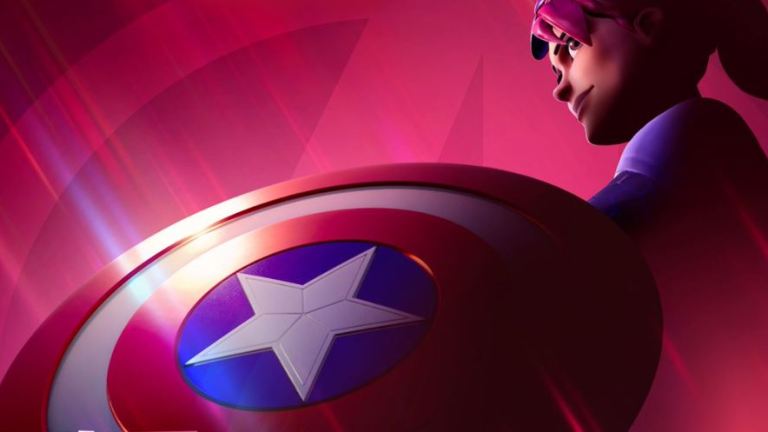 Fortnite's Avengers: Endgame tie-in event will see you battle Thanos with the help of some Avengers-inspired weapons. Unlike the last Avengers event in Fortnite which saw you play as Thanos, this new event will let you play as members of the Avengers (kind of) as well as Thanos (sometimes).
Here's how it works: one team of players control a Chitauri army and one team of players play as fairly normal Fortnite characters. The Chitauri army is tasked with finding six Infinity Stones scattered across the map. When one player on the Chitauri side acquires the first Infinity Stone, they become Thanos. Each subsequent Infinity Stone they find grants the Chitauri players additional benefits (which are different based on which stone is found). 
The opposing team will need to utilize Captain America's shield, Iron Man's gauntlets, Thor's new ax, and Hawkeye's bow if they're going to actually kill Thanos. The problem is that the game only tells you where to find the first weapon on the map. The rest are located in random spots on the island. The exact functionality of these weapons isn't detailed in the event's press release but the implication is that they are all incredibly overpowered. They'll need to be considering that Thanos is as capable as ever and all players respawn in this mode. 
On top of that, you'll have the chance to unlock some sweet Avengers cosmetics that include a cool Black Widow costume and a quinjet glider. The event is live right now, so feel free to jump in and give it a shot. There's currently no word on when the event ends, though. We just hope it doesn't force more work on the reportedly overworked Fortnite staff. 
Oh, and if you are here for that sweet Avengers hype, don't forget that Marvel Ultimate Alliance 3 is set to release for Nintendo Switch in July and that Sony will soon let you step into the iron boots of Iron Man via an upcoming PSVR experience.
Matthew Byrd is a staff writer for Den of Geek. He spends most of his days trying to pitch deep-dive analytical pieces about Killer Klowns From Outer Space to an increasingly perturbed series of editors. You can read more of his work here or find him on Twitter at @SilverTuna014.