News
Fortnite Android Version Launching this Summer
The long-awaited Android version of Fortnite is almost here.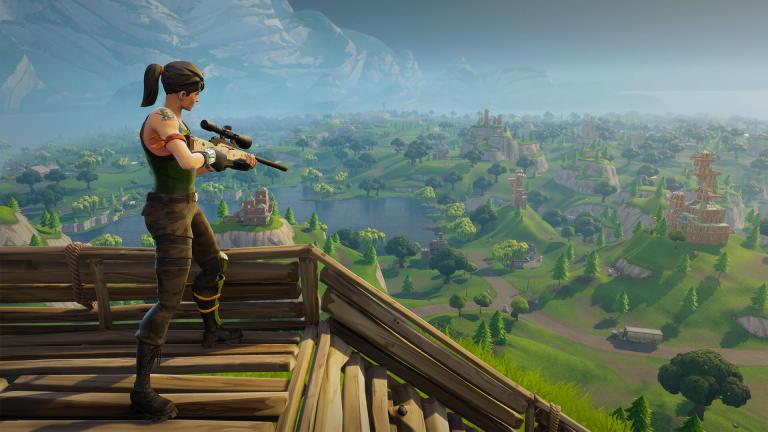 Epic has finally announced when Fortnite will come to Android devices
In a new blog post titled "State of Mobile," the Fortnite team revealed that they intend to bring their game to Android sometime this summer. As they did not provide a release date – and mentioned that they are currently "targeting" a summer release – there's still a possibility that the Android version of the Battle Royale title won't arrive in the currently projected time frame. However, we'd be quite surprised if the Android build of Fortnite doesn't launch in the summer given how eager Epic has been to bring the game to multiple platforms and how many Android users there are in the world. 
The State of Mobile post also touched upon the Fortnite team's recent decision to add a customizable HUD to the mobile version of the game. They suggested that this is one of the most requested features for the mobile version of Fortnite and stated that they are excited for players to finally be able to utilize the new HUD options. 
Epic also announced that they are working to bring voice chat to the mobile versions of Fortnite. While they don't reveal when the new voice chat options will be added to the mobile build, it seems that the current plan is for mobile players to be able to chat with any teammates regardless of what platform they are on. Furthermore, Epic is working on ways to make sure that voice chat options are easily accessible to mobile players via the touch of a button. 
The rest of the blog's announcements focused on the Fortnite team's desire to improve the general stability of the mobile version of Fortnite as well as the game's touchscreen controls. They intend to accomplish those performance improvements through features like a battery saving mode along with smaller patches/updates and a suite of optimizations. 
It's always nice to hear that a developer is working to improve a build of their game, but it's not like the mobile version of Fortnite needs a complete overhaul. The game is surprisingly playable on mobile devices and has proven to be much more than a novelty. We look forward to seeing how these upcoming improvements – as well as the Android version of the game – will advance the already impressive mobile version of the world's most popular multiplayer game.