News
Fortnite Release Date, Trailer, & Latest News
The long dormant Fortnite will soon be playable.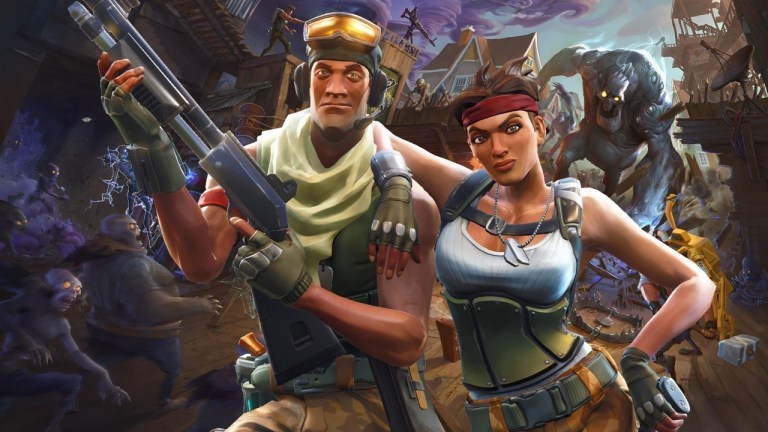 Fortnite Latest News
It's been a long time since we've heard anything about Epic Game's ambitious tower defense title Fortnite. While some wrote the game off for dead, it appears that Epic has been working on it all this time. In fact, they've announced that a playable build of the game will finally be available on July 25th. Those who wish to participate in the beta can pre-order the title and register via the Fortnite website. If you pre-order the Founder's Pack, you'll be able to start playing the game's early access period four days early on July 21st. 
"Bringing Fortnite to life has been a true labor of love by a talented and dedicated team over many years," said Darren Sugg, Creative Director on Fortnite. "We're excited to share the experience and start playing along with more gamers in Early Access this summer."
To celebrate the early access release of Fortnite, Epic Games has released a new trailer for the game that highlights the progress it has made.
Fortnite Release Date
Players will be able to start accessing Fortnite's early access period starting on July 21st if they pre-order the game's Founder's Pack. Anyone who pre-orders the game will be able to start accessing Fortnite on July 25th. There is no release date available for the full game at this time. Fortnite will be available for PlayStation 4, Xbox One, PC, and Mac. 
Fortnite Trailer
Fortnite from Epic Games is quickly cementing itself as one of the most unique and exciting games that we're likely to play all year: and for a free-to-play release, at that! But in case you needed any more convincing, Epic Games has unleashed a brand new gameplay video of Fortnite in action, which shows off the slick tower defense gameplay mechanics, among many others.
It's a bit difficult to actually describe the gameplay that's seen here in Fortnite, because Epic Games has taken the best parts from so many diverse and established genres, and still managed to create something that looks entirely unique. You've got the third-person shooter mechanics of Gears of War that give off a serious hoard mode vibe. You've got the colorful cartoony visuals that could rival Team Fortress 2. There's even the extensive crafting component that you would find in a game like Minecraft. And that's only scratching the surface.
Epic Games has released a hefty new 13-minute video of gameplay footage from Fortnite, the upcoming sandbox, crafting, and shooting hybrid. It's no secret around here that we think Fortnite shows incredible promise, as it takes the best parts of many different genres to make one giant amalgam of fun. And this latest gameplay video is certainly no exception.
A few of the topics discussed in this playthrough of Fortnite's Defend the Fort mode include character classes, defeating enemies known as Husks, and the game's adaptive A.I. system. I would tell you more, but the entire gameplay video is narrated by Systems Designer Cameron Winston and Community Manager "KL" Smith, and they sure know a hell of a lot more about the game than I do.