News
Former BioWare Developer Speaks Out Against EA
Manveer Heir confirms EA's desire to turn games into microtransaction machines.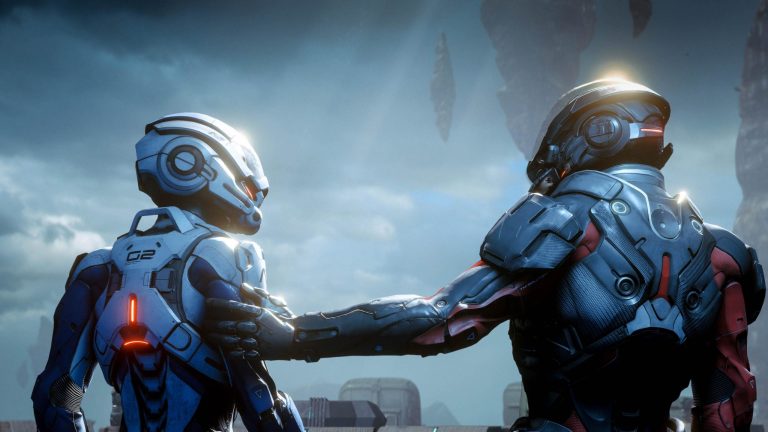 We previously speculated that some of the recent developments inside of BioWare may indicate that the studio is in a bit of a creative free-fall at the moment. At the least, it seems that the developer is trying to reclaim the spark that made them one of the most elite studios in the business today. 
Now, a former BioWare employee has stepped forward to speak about the studio's current direction or lack thereof. 
"It's definitely a thing inside of EA," said former designer Manveer Heir in an interview with Waypoint regarding BioWare, the closure of Visceral Games, and EA's shift away from single-player content. "They are generally pushing for more open-world games. And the reason is you can monetize them better…It's the same reason we added card packs to Mass Effect 3: how do you get people to keep coming back to a thing instead of 'just' playing for 60 to 100 hours?"
Heir also noted that the problem can be traced to the rise in AAA development costs and the dminishing role of single-player games in the industry from a price perspective. While Heir is not sure why we can't have both single-player and multiplayer games, he also understand that from an investment standpoint, you do have to appreciate just how lucrative multiplayer transactions can be. 
"You need to understand the amount of money that's at play with microtransactions," said Heir. "I'm not allowed to say the number but I can tell you that when Mass Effect 3 multiplayer came out, those card packs we were selling, the amount of money we made just off those card packs was so significant that's the reason Dragon Age has multiplayer, that's the reason other EA products started getting multiplayer that hadn't really had them before, because we nailed it and brought in a ton of money. It's repeatable income versus one-time income."
Though he didn't reveal large-scale figures, Heir did reveal that he saw individual players spend up to $15,000 on Mass Effect multiplayer cards. 
Furthermore, Heir traced Mass Effect Andromeda's problems to a drastic change in design direction – BioWare originally wanted to make a prequel to Mass Effect – that was exasperated by pressure to implement open-world concepts. Heir said that the troubled development of that game was a big part of the reason why he left BioWare after seven years with the company. 
Many fans have speculated on EA's current direction, but this interview seems to confirm fans worst fears in regards to BioWare, microtransactions, and perhaps even the future of Triple-A single-player content. 

Read the latest Den of Geek Special Edition Magazine right here!