News
For Honor Release Date, Trailer, & Latest News
What you need to know about For Honor, including latest news, release date, trailers, and much more!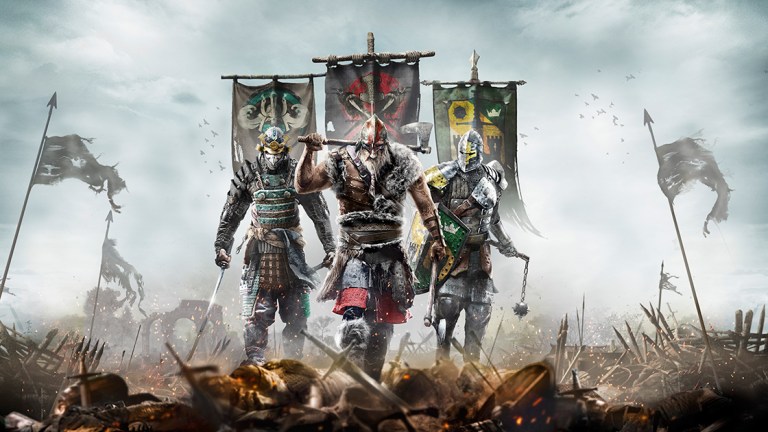 For Honor Release Date
For Honor is set to release on February 14, 2017. The game is coming to XBO, PS4, and PC.
For Honor Trailers
Two new trailers for For Honor have dropped. One trailer showcases the Faction War meta-game and the other details the Nobushi samurai character. Check them out below:
This trailer is all about big dudes hitting each other. Check out it below:
The For Honor story trailer introduces the villains of the game:
Here's some gameplay footage from the alpha test:
Gamescom 2016 brought us another For Honor trailer that focuses on the three factions that will do battle in the game (Knights, Samurai, and Vikings). Each has their own story about why they're involved in this fight and each has a pretty strong claim as to why they will ultimately win it. 
Medieval combat simulator For Honor proved to be one of the surprising hits of E3 2015 despite the fact that we didn't get much information about the game itself. Ubisoft's E3 2016 presentation more than made up for that, however, with an extended look at this exciting title in action.
Take a look:
This demo shows a Viking warrior plowing through an army of victims via the game's much-hyped detailed combat system. What really stands out, however, are the game's presentation qualities. Quite simply, For Honor looks stunningly beautiful and sports a nice "meaty" sound design that really helps you to feel every blow. 
If you're looking for more information on the game's story and setting, be sure to check out this cinematic trailer showcasing several types of warriors doing battle: