News
Fire Emblem Producer Explains Why There Hasn't Been an Advance Wars Sequel
A potential Advance Wars sequel might continue a key Fire Emblem tradition.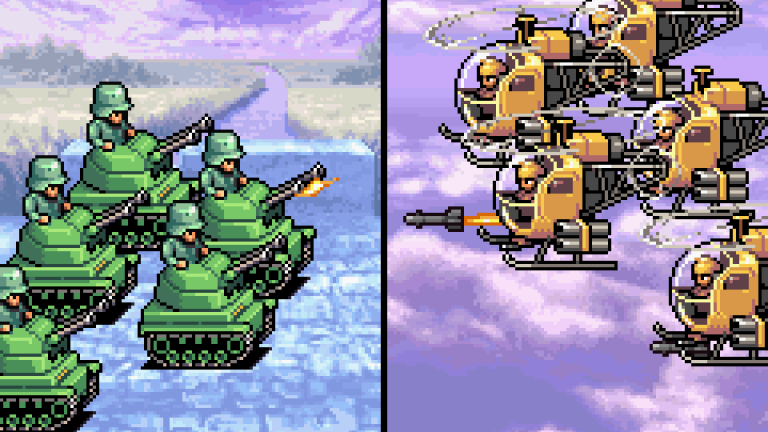 While it's en vogue to question why Nintendo isn't making a sequel to game X (X typically representing Metroid), we have to admit that it's always been a bit strange that the company never published another Advance Wars title. Given the success of the Fire Emblem series in recent years, you'd think Nintendo would love to have another grid-based strategy title in their lineup. 
According to some of the people who work on the Fire Emblem series, the success of those games may have something to do with Advance Wars' disappearance. 
In an interview with Eurogamer, Fire Emblem Echoes: Shadows of Valentia producer Hitoshi Yamagami stated that he's worried certain successful aspects of the Fire Emblem series just wouldn't translate to the Advance Wars formula. 
"Personally, I'd love to do Advance Wars, but since it's harder to create relationships between its characters compared to Fire Emblem," said Yamagami. "I don't have a clear idea of what kind of setting it could have."
Yamagami's reasoning is a bit odd when you consider that the Advance Wars and Fire Emblem franchises have never been exactly the same, but it makes sense when you take into account Yamagami's work on both series over the years. Yamagami has served as producer or supervisor on three Advance Wars games – including 2008's Days of Ruin – and has been a part of the Fire Emblem franchise since its inception. If he says that certain aspects of the Fire Emblem franchise are vital to the advancement of Advance Wars, we'll take his word on the matter. 
Yamagami isn't the only one who has considered what a modern Advance Wars title might look like. Shadows of Valentia producer, and former Advance Wars contributor, Masahiro Higuchi has also said: "The Advance Wars series is one that I personally have a lot of interest in." He also confesses that some of his staff is interested in a new Advance Wars game and that "if we have a chance it's something I'd like to do!"
Given that Nintendo now has three handheld capable platforms to feed (the 3DS, the Switch, and mobile devices), we wouldn't be surprised if they revive Advance Wars in some way.