News
Final Fantasy XV: Royal Edition Coming in March
This special edition will include all previously released content and more.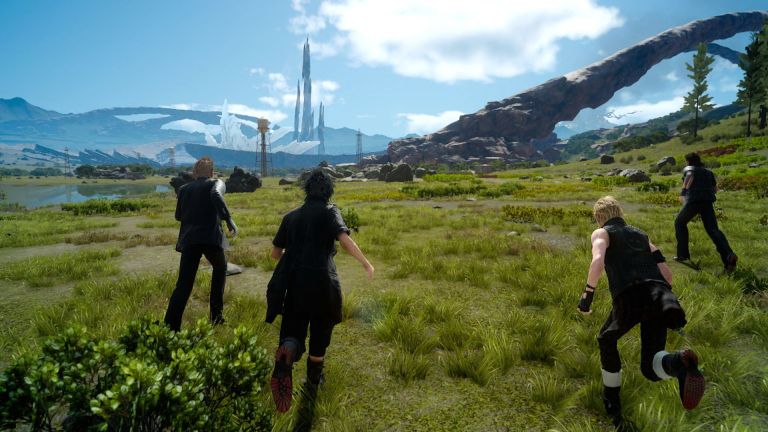 Square Enix has announced that they are releasing a special edition of Final Fantasy XV for Xbox One and PlayStation 4 on March 6th. 

Final Fantasy XV: Royal Edition will include the base Final Fantasy XV game as well as all season pass DLC content (Episode Gladiolus, Episode Prompto, Multiplayer Expansion: Comrades, and Episode Ignis). Furthermore, the Royal Edition will ship with several smaller pieces of DLC that include additions like new weapons, car skins, and item sets. 
However, this version of the game is more than just a collection of everything we've seen thus far. It will also feature a brand-new dungeon – Insomnia City Ruins: Expanded Map – and a new version of the Armiger weapon that is described as being more "action-oriented." Royal Edition players will also be able to finally control the Royal Vessel and use it to navigate some of the game's bodies of water. 
Finally, the Royal Edition will include a variety of new bosses, equipment, and a first-person mode. 
The Royal Edition isn't the only way to experience all of this exclusive gear, bosses, and features. Those who already own the game can download all of it for $19.99. The upcoming Windows edition of Final Fantasy XV will also include all of the Royal Edition content. 
Final Fantasy XV was met with a bit of a mixed reaction upon its release. It felt like the game was in development forever, but the final product seemed to be surprisingly unfinished. That's especially true of the game's final act which felt rushed and disconnected from much of the rest of the game. 
Still, the Final Fantasy XV DLC has added quite a lot to the game, and it's certainly not as if the base experience is completely devoid of merit. Final Fantasy XV is an often ambitious and exciting game that tells a truly epic tale.