News
Final Fantasy XIV's Next Update Features an Infamous Final Fantasy III World
The nostalgia division of Square Enix have had a Eureka moment.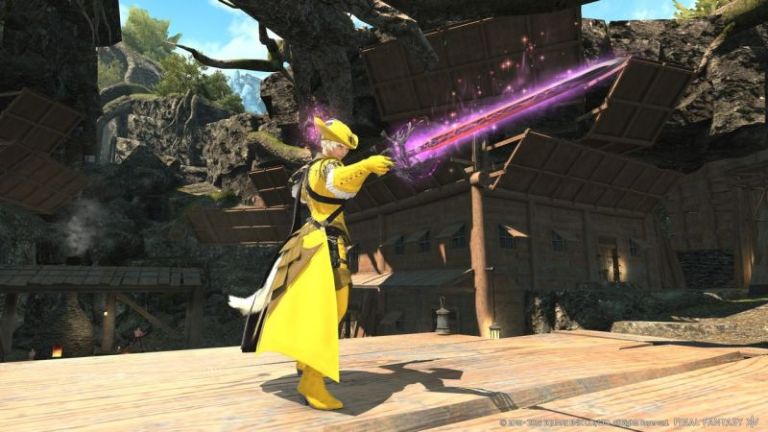 Final Fantasy XIV's next major update will pay homage to Final Fantasy III's most infamous dungeon. 
On March 13th, patch 4.25 will add the Forbidden Land of Eureka to the increasingly popular MMO. Longtime franchise fans will remember that Eureka originally appeared in Final Fantasy III as an optional dungeon that so happened to contain some of the absolute best equipment in the game. Naturally, that means the dungeon also played host to some truly intimidating enemies. 
The Final Fantasy XIV version of Eureka will pay homage to the spirit of that classic dungeon by rewarding players with unique equipment that can only be found in that zone. In fact, Eureka trades in the traditional level and equipment awards featured in the game's other zones and will instead reward players with the aforementioned gear on top of elemental experience. That elemental experience will be used in conjunction with Eureka's new customizable Magia Board mechanic. Basically, the Magia Board lets you tweak the elemental strengths of your characters and ensure that you're able to take advantage of the elemental weaknesses of the zone's enemies. 
You're going to want to master those new mechanics if you have any hope of surviving the massive Eureka zone and the 144 simultaneous players it supports. Needless to say, that many people questing at once are going to lead to some interesting scenarios. 
Said scenarios are going to be further complicated by the fact that death in Eureka can mean the permanent loss of your elemental upgrades. Unless someone resurrects you within 10 minutes of your death, your character will lose all their acquired elemental experience. 
As much as we would have loved to see an epic Final Fantasy XIV raid based on Eureka, this is a pretty interesting interpretation of the concept that feels like it's going to add quite a bit of content to the game.