News
Final Fantasy 7 Remake: Why Square Enix Toned Down Tifa's Character Design
The Final Fantasy 7 Remake team got a request to "restrict" Tifa's original design.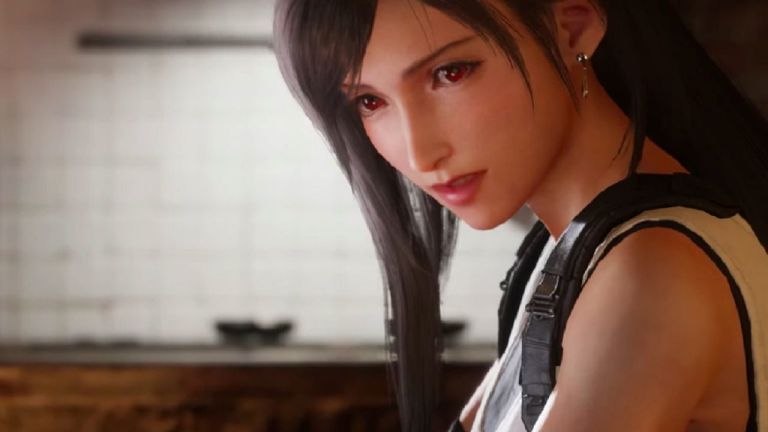 It turns out that Square Enix has an ethics department, and that ethics department told the Final Fantasy 7 Remake team that they had to alter Tifa's original character design for the modern age. 
"We wanted Tifa to have abs, so she has an athletic body type," said Final Fantasy 7 Remake director Testuya Nomura in an interview with Famitsu (as translated by Gematsu). "The ethics department at Square Enix also told us that we had to tighten her chest as not to get unnatural during all the intense action. From there we got the black underwear and fitted tank top."
A quick look at Tifa's original character design in Final Fantasy 7 does seem to confirm the problem. Character designs in the PlayStation One era tended to be exaggerated in one way or another due to the limitations of the technology at the time, and Tifa's particular exaggerations probably wouldn't work in the modern age for a variety of reasons. 
Speaking of modern sensibilities, it seems that the Final Fantasy 7 Remake team have decided to revive the infamous Honey Bee Inn scene from the original game (an optional location which features Cloud cross-dressing and women dressed like bees in a gentlemen's club), albeit with a few alterations. 
"The Honey Bee Inn cross-dressing event is still in," said Nomura. "We've made it more modern. If we made the facility like we did in the original game, the physical unease would be staggering, so that was no good…"
It's not entirely clear what Nomura means by that, but it could just be as simple as toning down the absurd proportions of some of the Inn's patron's as well as the somewhat disturbing decor of the Inn itself. In any case, Final Fantasy 7 Remake seems to be coming along nicely and is one of our most anticipated games of 2020. 
Matthew Byrd is a staff writer for Den of Geek. He spends most of his days trying to pitch deep-dive analytical pieces about Killer Klowns From Outer Space to an increasingly perturbed series of editors. You can read more of his work here or find him on Twitter at @SilverTuna014.