News
Final Fantasy 15: Square Enix Cancels DLC Following Director's Departure
Square Enix has cancelled all but one piece of Final Fantasy XV DLC.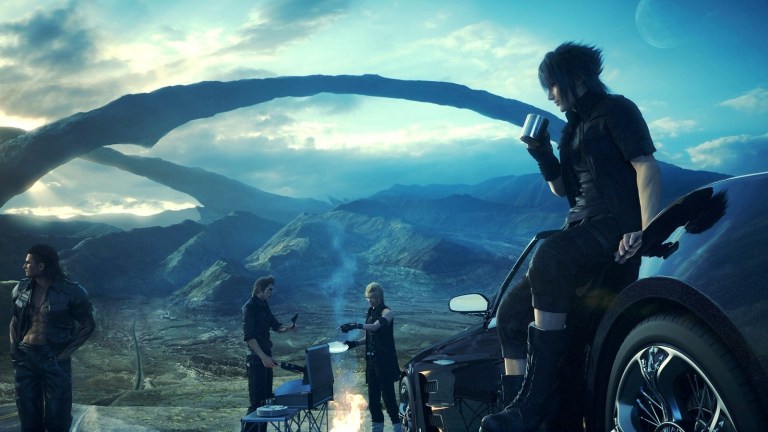 Square Enix has announced their decision to cancel all but one piece of Final Fantasy XV DLC following the departure of the game's director, Hajime Tabata. 
Oddly, Square Enix decided to announce the cancellation of this content by promoting a special live stream event. It's not often that you hear about a studio hyping up the announcement that they are canceling content, but there you go. While Square Enix did confirm that they will still release episode Ardyn (the final part of a series of planned story DLC releases), but three other pieces of previously announced DLC have been canceled and the studio does not plan on releasing any more DLC for the game. 
However, Square Enix did announce that a standalone version of Final Fantasy XV's Comrades multiplayer mode will be released for PS4 and Xbox One on December 12. This version of the game will include new content and will be available for free to anyone who owns a previous version of the mode. Everyone else will need to pay $9.99 for a standalone version of the game. 
As for Hajime Tabata, there's some debate at the moment regarding whether or not he departed because of the decision to cancel the game's DLC or if it's the other way around (the latter seems a little more likely). The situation is complicated by the fact that Hajime Tabata took over for the game's original director, Tetsuya Nomura, and that Tabata had seemingly moved on to work on another project within the company rather than devote his full time to FF XV's DLC. 
That's why some are speculating that this decision is representative of bigger issues within Square Enix. The studio seemed to head that theory off at the pass a bit by stating that they decided to cancel the DLC in order to devote some of the resources (including manpower) that they were spending on it to other projects. 
In any case, this effectively marks the end of the road for FF XV; an ambitious reimagining of the franchise that didn't quite achieve its loftiest goals but managed to be a fairly interesting experience in its own right. 
Matthew Byrd is a staff writer for Den of Geek. He spends most of his days trying to pitch deep-dive analytical pieces about Killer Klowns From Outer Space to an increasingly perturbed series of editors. You can read more of his work here or find him on Twitter at @SilverTuna014.