News
Filip Miucin Articles Taken Down by IGN for Plagiarism
IGN fired its Nintendo editor, Filip Miucin, last week for plagiarism. Since then, other instances of possible plagiarism have surfaced.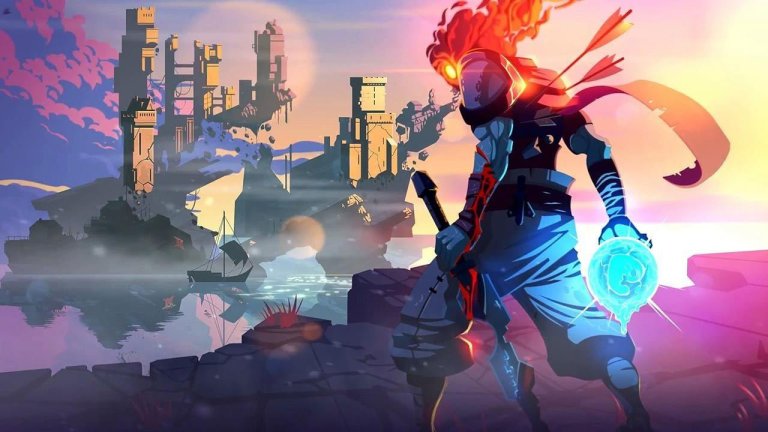 IGN fired Nintendo editor Filip Miucin after launching an investigation into claims of plagiarism. The trouble at the outlet began on Aug. 6 when Miucin was accused of plagiarizing sections of his Dead Cells review. The accusations came from YouTuber Boomstick Gaming, who noted several similarities between his review of the game and Miucin's. The following day, IGN removed the text portion of Miucin's Dead Cells review and replaced it with an editor's note that read, "As a group of writers and creators who value our own work and that of others in our field, the editorial staff of IGN takes plagiarism very seriously. In light of concerns that have been raised about our Dead Cells review, we've removed it for the time being and are investigating."
Later that evening, IGN announced that it had "parted ways" with Miucin after determining "that there were substantial similarities between a review posted weeks earlier and our review that could not be justified and warranted taking down." The outlet has since posted a "re-review" of Dead Cells. Here's the full statement from IGN:
Since his firing, other instances when Miucin allegedly plagiarized another writer's work have come to light. Before he was hired by IGN in Oct. 2017, Miucin may have lifted passages from a Nintendo Life review of FIFA 18, an Engadget review of Samus Returns, and a NeoGAF thread on the Nintendo Switch's HD Rumble feature for his own his own videos on YouTube channel.
A Resetera thread has found even more pieces Miucin may have plagiarized, even ripping passages from Wikipedia. In a particularly bizarre turn of events, even his LinkedIn resume has been called into question.
On Aug. 14, IGN reviews editor Dan Stapleton revealed that IGN was in the process of taking down everything Miucin has done for the site.
"FYI, we've seen enough now, both from the thread and our own searches, that we're taking down pretty much everything he did," said Stapleton on Twitter. "It's a process, but you'll start seeing stuff come down tonight."
IGN host and producer Brian Altano said in a letter on Twitter that Miucin's Dead Cells review may be "but one incident in a string of possibly dozens. It's unheard of in a field full of passionate enthusiasts."
On Aug. 10, three days after being fired from IGN, Miucin posted a video on YouTube to offer his own thoughts and regrets about what happened, denying he intended to plagiarize another writer's work. He also publicly apologized to IGN for the negative impact this fiasco has had on the outlet. 
"The bottom line is that what happened with the Dead Cells review was not at all intentional," Miucin said in the video. "So, with that said, I just want to apologize to everybody at IGN for all of the undeserved criticisms and doubt that may have been sparked in their credibility as a respected source for games media."
Miucin also shared that he, along with family members, have been receiving attacks and threats on social media since the allegations began. He asked that people please stop harassing his family before launching into his own attack on Kotaku news editor Jason Schreier, who has covered the Miucin scandal extensively for the site, uncovering other possible instances when the former IGN editor might have plagiarized. Miucin accused Schreier of trying to get "clicks off his name."
Schreier responded to the attack on Twitter, saying, "[For what it's worth], I think it's possible to unintentionally take someone's idea or even accidentally steal a phrase. It's not possible to unintentionally plagiarize an entire review. And the type of person who would plagiarize a review is also the type of person who would deny it."
Miucin took down the video a few hours later after it garnered a negative response from viewers as well as some of Miucin former colleagues at IGN, according to Kotaku.
Stapleton responded to the video, saying that he hadn't "seen an apology received this poorly since Kevin Spacey."
As far as Boomstick's comparison video that sparked the entire controversy, you can watch below as the YouTuber breaks down parts of Miucin's review that might have been plagiarized:
The other thing to note about the two reviews are the times they were uploaded. Boomstick Gaming's Dead Cells review was posted to YouTube on July 24, 2018, while IGN's video was uploaded on August 6, 2018. Miucin tweeted on August 4 that he was "finishing up my Dead Cells review this weekend" and that it was the "first IGN video review I've edited myself."
Boomstick Gaming's content creator spoke to Forbes on Aug. 7 and stated that he had "not been contacted back by IGN" but would like "to be cited, collaborated with, and compensated for the healthy ad revenue they pulled in on both their written review and video review." He also said that he harbors "no ill will towards Filip and do not encourage [the] firing of this gentleman."
We'll keep you updated as we learn more.
John Saavedra is Games Editor at Den of Geek. Read more of his work here. Follow him on Twitter @johnsjr9. 
Read the latest Den of Geek Special Edition Magazine here!