News
FIFA 20: EA Explains Volta Street Soccer
We went hands-on with FIFA 20's Volta street soccer mode, and picked up some top tips.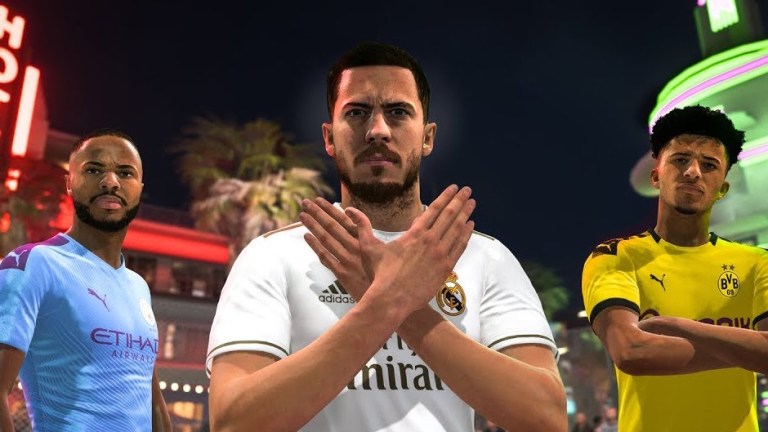 At the Gamescom 2019 conference in Cologne, Den of Geek popped over to the EA lounge to gets some hands-on time with FIFA 20. The new street soccer mode, Volta, was being shown off in a big way, with EA's Matt Turner on hand for interviews.
Before sitting down with Turner, we played a quick Volta match against the computer. And although it was a bit surreal to see Spurs taking on Birmingham at a 5-a-side pitch in sunny Brazil, it wasn't difficult to get to grips with this new way of playing. The controls are mostly the same, although you will see some little changes: with no slide-tackling, for instance, you have the option of a big lunging tackle instead of the usual leg-breaker.
Also, you might need to modify your playstyle to succeed in this new format. For example, passing across the goal in search of an easy tap-in isn't quite so simple when the posts are this close together. If it's a 'sweaty' goal like that which you're aiming for (as the kids apparently say), the keeper will stop it almost every time. You'll have more luck stringing skill-filled attacks together to dumbfound all your opponents.
Having succeeded in out-skilling Birmingham, we sat down with Turner to pick his brains about Volta street soccer. This is what we learned…
It's Not FIFA Street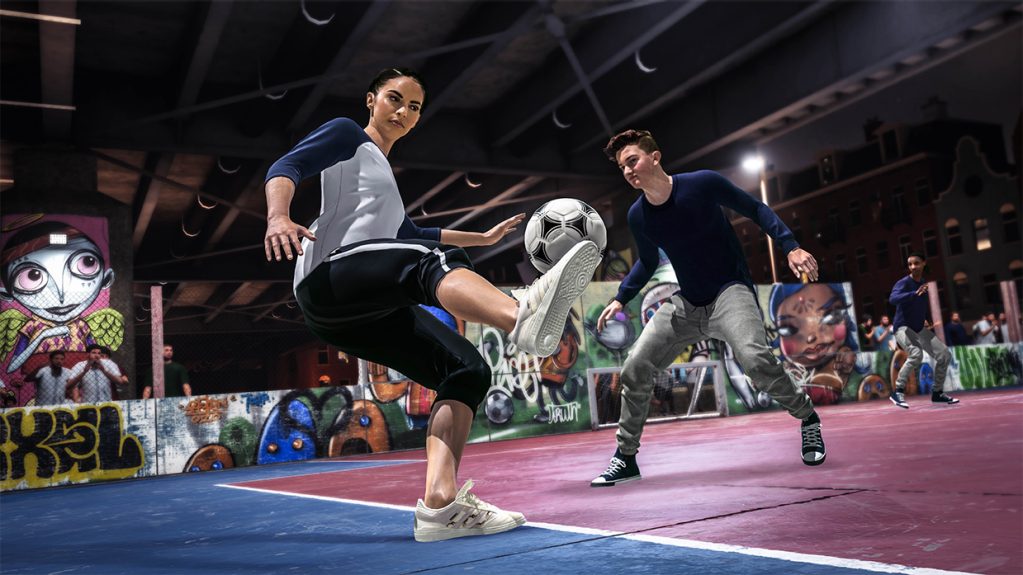 "People have been asking for FIFA Street for a long time," says Turner, who is working as Narrative Creative Director on FIFA 20. But although this is one of the "most requested things" in the fandom, the team at EA didn't just want to copy what had come before. In Volta, for instance, you won't see such fantastical elements as the unstoppable 'gamebreaker' shots that can set balls on fire in the FIFA Street spinoff series.
Instead, Turner and his team set out to "capture the spirit of that fun style, of playing the sport in a different way, and expand on that." They're aware that, "when people across the world get introduced to soccer, it's usually not via 11-a-side. It's in a park with your friends, or on the street or wherever. It's like playing as a group and having that free-form feel, putting down two shirts and having a quick game."
The word Volta is Portuguese in origin, and it translates to English as "return." The reason for calling this new mode Volta is that Turner wants to return players to their earliest fsoccer experiences, to "come back to something that people remember from being kids."
Turner intended for Volta to "reduce the complexity" of the game, opening FIFA up to people that "maybe have lost interest in the sport of soccer, who maybe find 11-a-side a bit daunting." There are no offsides and no referees in Volta, and Turner is hoping that Volta can help new players learn the basics of FIFA before tackling the other modes.
Read More: 45 Best Video Games to Play in 2019
It's Also Not The Journey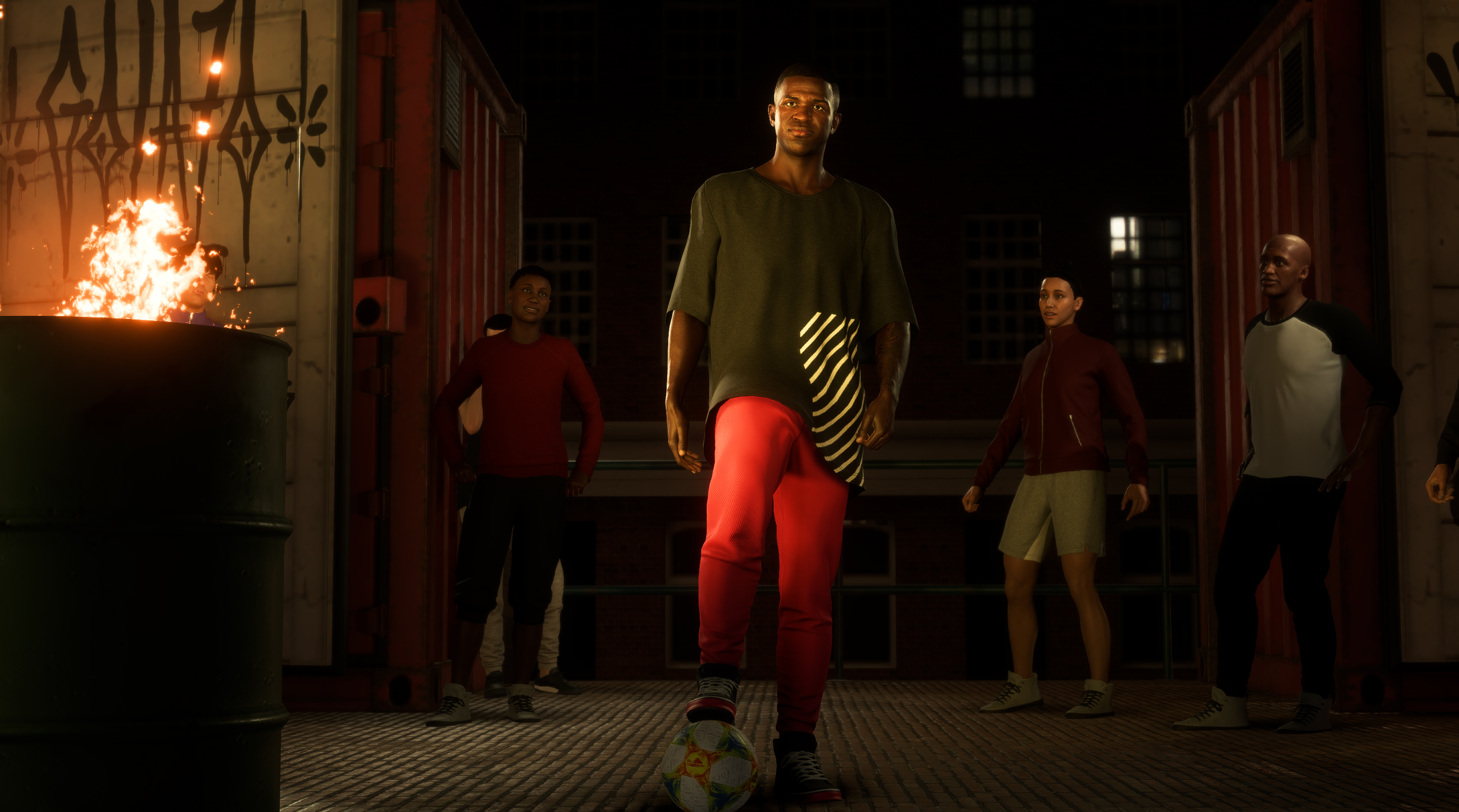 Turner is quick to state – despite the fact that he was one of the main leaders on The Journey, a much-loved story mode that featured in the last three FIFA games – that Volta is something completely new. It's not a sequel to The Journey.
As Turner puts it: "With The Journey, we had a lot of success telling a classic story about 11-v-11 with characters like Alex Hunter, and that was always going to be a trilogy, and we wrapped that up last year." Volta, however, "is about personalization, it's about putting yourself in the game, and being able to decide how you want to look, how you want to play, what you want to wear, and customizing your experience to do what you feel is best for your avatar."
Your choices won't just be cosmetic, either. You'll be able to choose between various different styles of Volta soccer gameplay. Turner reeled off this list: 3-v-3 rush with no 'keepers, 4-on-4, 4-on-4 rush, 5-on-5, Futsal, walls, no walls, big nets, little nets. He states, "as a player, you can really tailor the experience to how you want to present yourself in the world how you want to play in it."
There are also different sorts of experiences within Volta: there will be Volta Story, "a narrative experience that takes you through a journey"; Volta World, where "you go play the 17 different environments across all different kinds of tournaments, and you can play against community-generated squads that are controlled by A.I."; and there's also Volta League, which has "that competitive feel" and allows players to compete in online PvP matches.
Although Volta is a standalone creation that isn't positioning itself as a direct successor to The Journey, Turner does tease that fans of The Journey "might be surprised by who you see along the way" in Volta. We're holding out hope for an Alex Hunter or Danny Williams cameo, then.
Read More: 25 Best Video Games to Play in 2020
Top Tips For Your First Time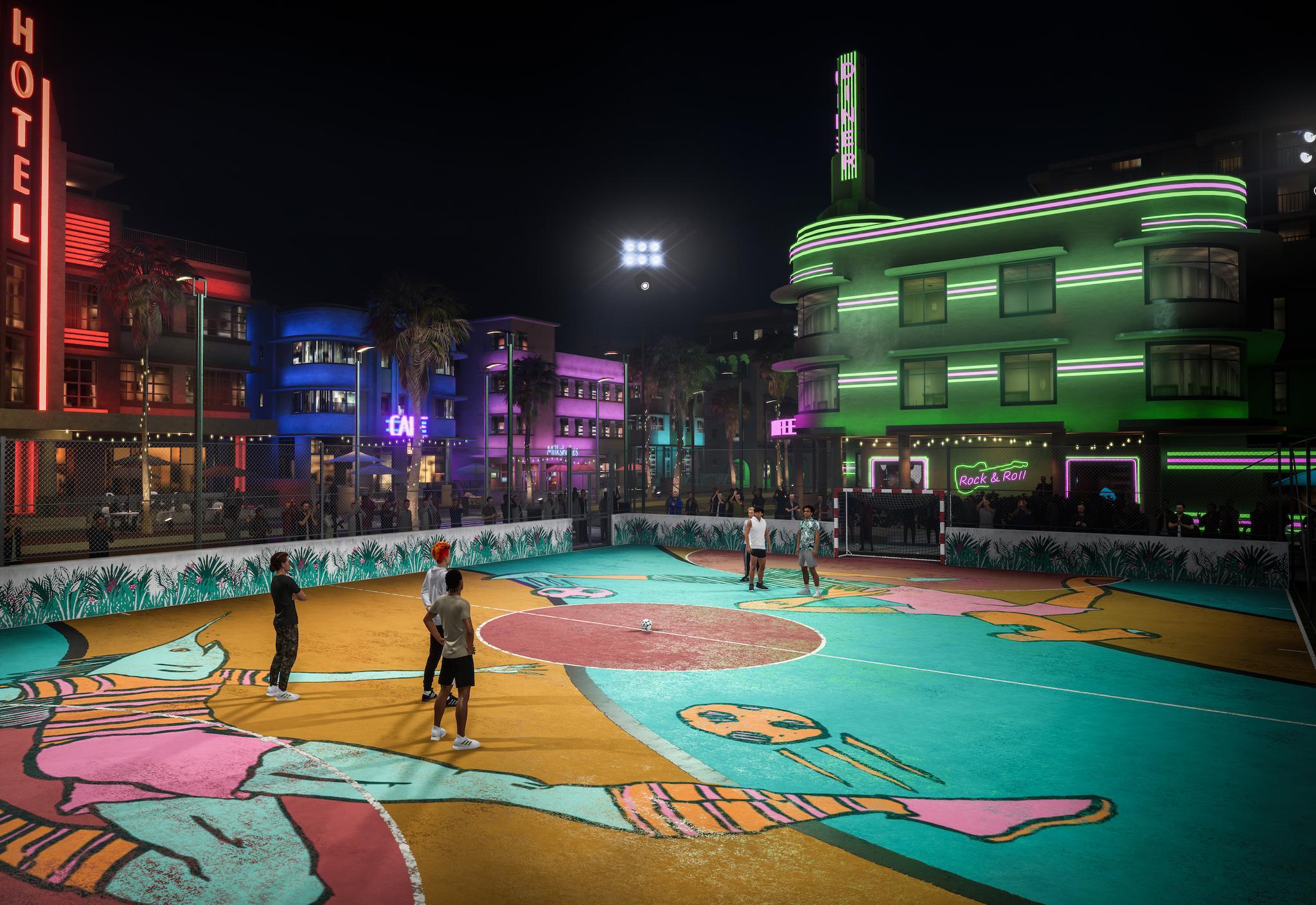 In terms of controls, Volta has the same fundamental mechanics as your usual FIFA experiences, but there have been some alterations made. We asked Turner for some top Volta tips for newbies, and he was kind enough to oblige.
"We did add some elements to simplify the skill moves a little bit," Turner explains, "so you can get that player, in that style you want, in your gameplay with a little bit more ease. The foundational system is still there, so if you're accustomed to using the stick, you can still do those moves like that if you want. If not, you can just hold both triggers and go in a direction when you have the ball, and they'll do skill moves that will make sense with what you're doing in that situation. Likewise with the flicks: if you flick the right stick in, they'll do a flick tactically – those are really fun to use."
You'll want to use your environment, too. "My other piece of advice: use the walls," Turner says. "So people don't really think about it, but the walls add a whole new dimension to the game. And actually it can act as another teammate. It can act as a new way to get by a player – I can play the ball off the wall to myself.
"Another one, that people learn later on, but I'll give you a tip, is this: it's not just side-to-side, but the end walls too. To get past a player with a ball off the end wall, and then to cut into it and shoot, that's a great goal. Those are the moments that can really be defining for Volta street soccer; the moments where you do things that you simply cannot do in the 11-a-side game."
FIFA 20 launches on Sept. 27 for PS4, Xbox One, PC, and Nintendo Switch.