News
FIFA 18 Trailer, Release Date, & More News
Everything you need to know about FIFA 18, including latest news, release date, trailers, and much more!
The beautiful game returns on consoles and PC with FIFA 18. With new tweaks and improvements, new rosters, and new clubs, there are a lot of updates you should keep an eye on if you're a FIFA fan. Here's what you need to know about FIFA 18:
FIFA 18 Trailer
A new trailer has arrived from Gamescom:
Check out some of the gameplay in this next trailer:
Here's your first look at FIFA 18 starring first-time FIFA cover athlete Cristiano Ronaldo:
FIFA 18 Release Date
FIFA 18 will be released for Xbox One, PlayStation 4, PC, PlayStation 3, Xbox 360, and Nintendo Switch on September 29th. 
Fans will be able to purchase three separate editions of FIFA at launch. The standard edition includes the base game, a Cristiano Ronaldo loan card for Ultimate Team, and $15 worth of Jumbo Premium Gold Ultimate Team Packs. The Ronaldo edition of the game gives you $60 worth of packs instead and allows you to access the title three days early. 
However, the Icon Edition includes $120 worth of packs as well as the early access benefit, Team of the Week Loan Player Packs, and a Ronaldo Nazário loan card. Ronaldo Nazário will also headline the game's mysterious FUT Icons feature which EA has promised to talk more about in the near future. 
This edition of FIFA will also continue the previous installment's excellent story mode, but we're still waiting to hear the full details concerning FIFA 18's list of new modes and features. 
FIFA 18 Cover
We bet you didn't think EA would ever be so bold as to release another yearly sequel to one of the most popular games on the planet. Yet, one of the world's largest publishers has decided to throw caution to the wind by not only releasing FIFA 18 but by putting one of the world's most popular stars in the world on the game's cover.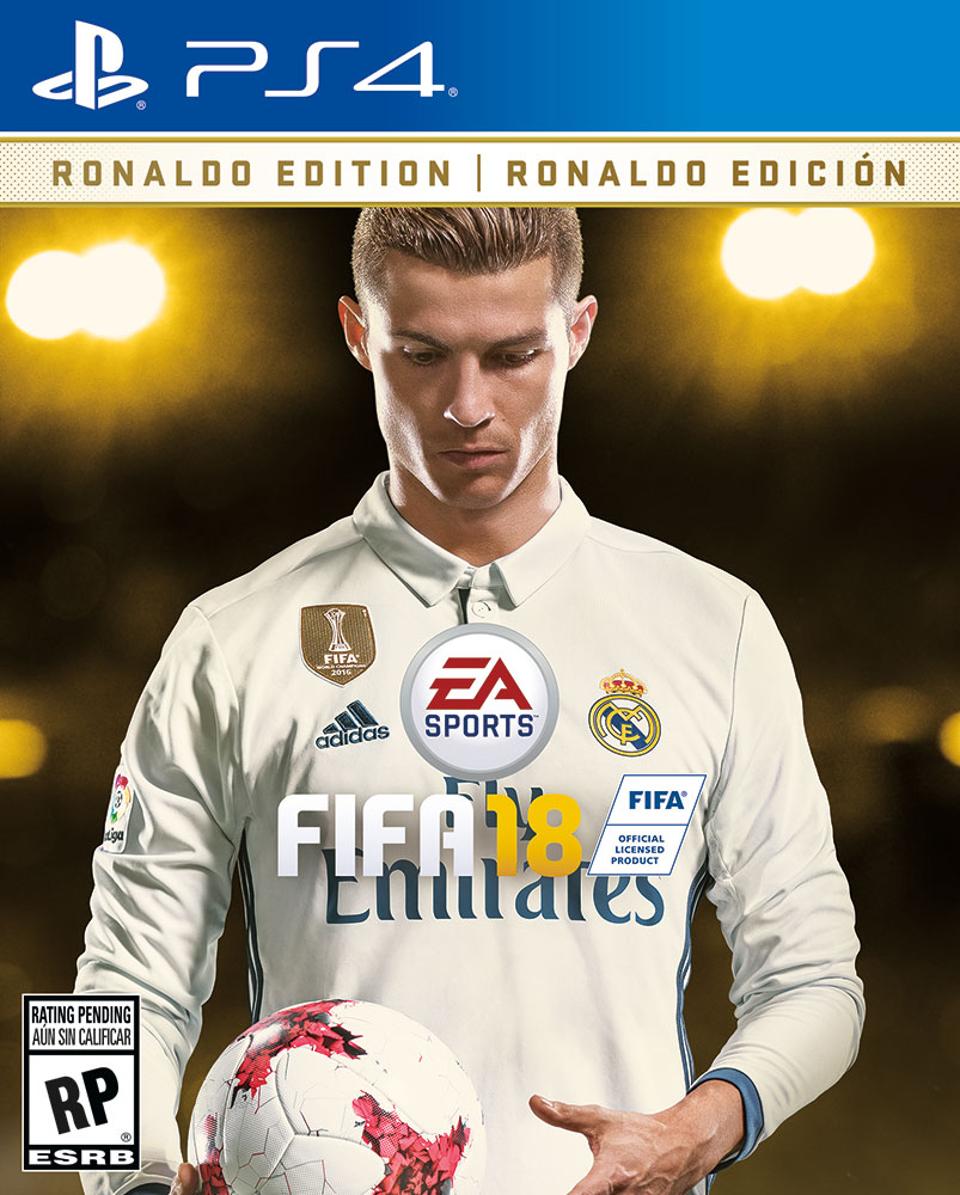 So how does Cristiano Ronaldo feel about being on the cover of FIFA 18? Apparently, it's a real pleasure.
"It is a real pleasure to be on the cover of FIFA 18," says Ronaldo. "It's a great feeling and I am grateful to have been chosen."
FIFA 18 Switch Version
The Nintendo Switch version of FIFA 18 will be drastically downgraded from other versions of the game. The Switch version of the title will not run off of the Frostbite Engine and will not include the game's The Journey: Hunter Returns story mode. At this time, FIFA for the Switch appears to be a completely separate game. For more information about the Nintendo Switch version of FIFA 18, be sure to check out our full report.