News
FIFA 18 Getting World Cup Update
The world's biggest soccer competition is coming to FIFA 18 with a surprise World Cup update!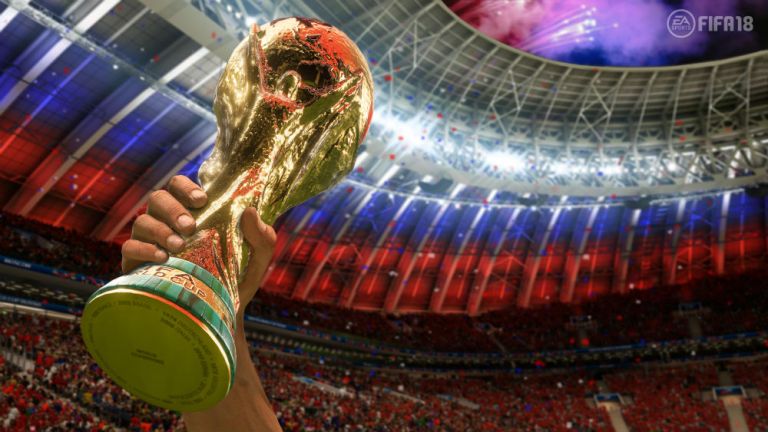 FIFA 18 is getting a free World Cup update that will bring all the official players, teams, uniforms, and stadiums of Russia 2018 to the game. You'll even be able to play with the official match ball and raise the authentic FIFA World Cup trophy if you're able to go all the way. The update is coming to XBO, PS4, PC, and Switch on May 29, just a few weeks before Russia 2018 commences on June 15.
You'll be able to play through the entire World Cup tournament on your own, of course, but can also play through the tournament online against other players. The World Cup is also fully customizable, meaning you can choose whichever nations you want to participate. Assuming you're a U.S. soccer fan, you may want to consider this option…
The popular Ultimate Team mode is also getting a World Cup update. In the normal UT mode, the way you create chemistry between your players is by matching the teams and leagues they're originally from. For World Cup Ultimate Team, nationality and confederation will be a far more important component to creating the proper squad.
This is the first time since Mexico 1986 that there won't be an official FIFA World Cup video game on the market. EA has been developing the World Cup games since France 1998. The free update approach certainly comes as a surprise, but it's at least a good thing for soccer fans' pockets.