News
FIFA 17 deals: Get EA's fantastic football sim for less
Want to get FIFA 17 for a decent price? Here's how...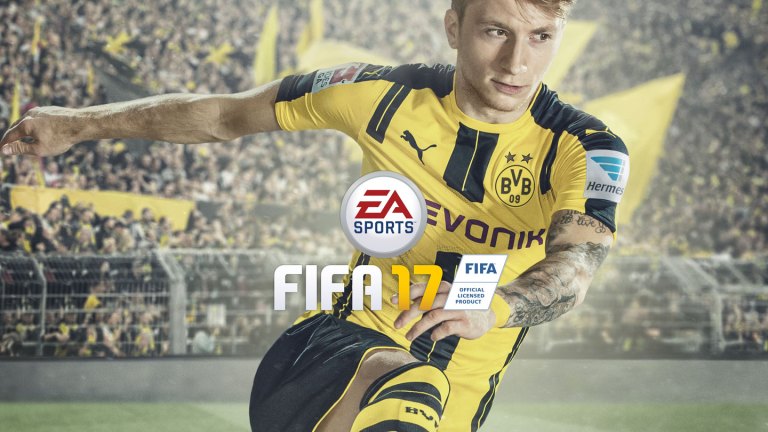 FIFA 17 is currently the number one game in the UK charts – but it comes with a £55 selling price. We've had a root around, to try and save you a few pounds…
FIFA 17 deals: Noteworthy deals
FIFA 17 deals: Buying the right version
As with any popular game released this generation, FIFA 17 comes in multiple versions to really confuse you.
You'll be able to buy FIFA 17 in Standard, Deluxe, Standard Steelbook and Deluxe Steelbook versions. The major difference between the Steelbook editions and the normal ones is the addition of a snazzy steel game case to adorn your shelf and, yes, you pay for the privilege.
The Deluxe edition differs from the standard pack by including 20 FIFA Ultimate Team Jumbo Premium Gold Packs (one per week over 20 weeks); a three-match FUT Team of the Weak loan player (one player per week over 20 weeks); an eight-match FUT loan item of Hazard, Martial, Reus or Rodriguez; and custom FUT kits from designers or FIFA's set of soundtrack artists.
FIFA 17 deals: Finding the best deal
The best deals on FIFA 17 won't be found on launch day. You can currently snap up a few Xbox One S with FIFA 17 bundles at a reasonable price, but solus copies of the game are generally all floating around the same sort of price.
Also: every year, without fail, the latest FIFA title drops to half price within weeks of its launch, in preparation for Christmas sales buildup. When GameStation was still around, it was always guilty of doing this; GAME still does this, and you'll see major retailers such as Tesco and John Lewis follow suit.
GAME and John Lewis also price-match other high-street stores, so it's always worth paying attention to what's happening on your high street if you want to score the best deal on FIFA 17.