News
Fast and Furious Crossroads: Release Date and Trailer
Remember Fast and Furious? It's back...in video game form!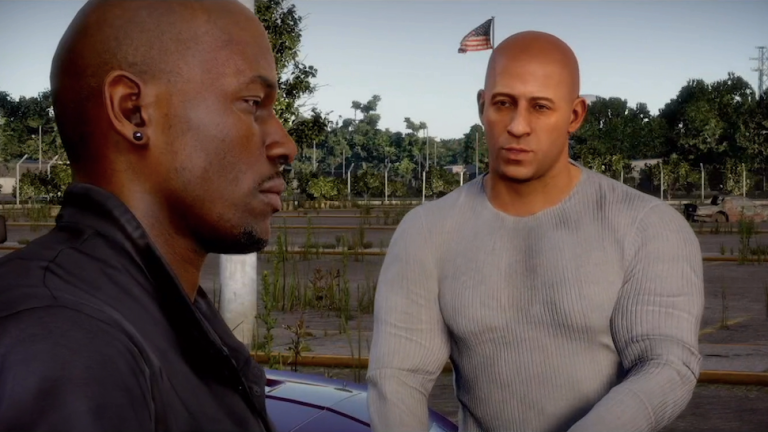 You (presumably) asked for it and you're (seemingly) getting it. That's right, a new Fast and Furious video game is in development.
At The Game Awards show that also featured the reveal of the next Xbox and a slew of exciting games, the final announcement of the evening was the news that Fast and Furious Crossroads is in development. That sound you heard late last night was the noise of us revving our engines in excitement. Sorry for rocking your world. 
Before you think you can contain your excitement, allow us to inform you that Vin Diesel and Michelle Rodriguez will be appearing in the game. That's right, actual Hollywood film stars (from the movies) will be appearing in a video game. We finally made it, mom and dad. We finally made it. 
But wait, there's more. Early reports indicate that Fast and the Furious Crossroads will tell a new story set in the Fast and Furious universe and will feature gameplay based around driving. We're not talking about your everyday Sunday driving either. You'll be driving cars with guns, cars that aren't cars at all, and drive cars where you're usually not supposed to drive cars. Don't even bother putting your rules back up, old man, because we're just gonna break them. 
We now understand why The Game Awards 2019 didn't have time to actually give Disco Elysium, an innovative detective experience/elaborate psych examination, all the awards it won. They had to blow the minds out of the back of our weak skulls with this reveal. You'd better be using both your hands to throw up some horns because brother, one just ain't enough. 
Fast and Furious Crossroads is set to be released in May 2020 for PC, Xbox One, and PS4. That's the same month the next Fast and Furious movie is expected to be released. Start loading up on your protein now, because you're going to need all your testosterone to handle that much action. 
Matthew Byrd is a staff writer for Den of Geek. He spends most of his days trying to pitch deep-dive analytical pieces about Killer Klowns From Outer Space to an increasingly perturbed series of editors. You can read more of his work here or find him on Twitter at @SilverTuna014.