News
Far Cry New Dawn: Trailer and Release Date
Far Cry New Dawn takes us to the apocalypse.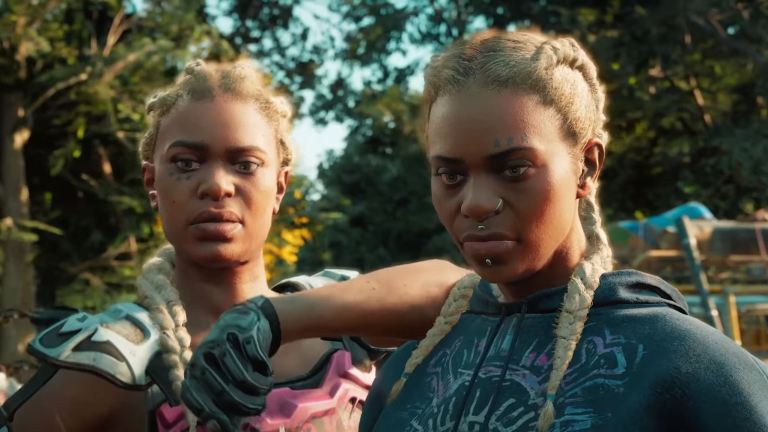 The next Far Cry game is called Far Cry New Dawn. 
Based on the game's first trailer, it seems that this game will be something of a spin-off or vague continuation of Far Cry 5 rather than a full-fledged sequel. It's not quite as distant from the rest of the series as Blood Dragon and Primal, but it does assume that a nuclear weapon went off just as we saw in one of Far Cry 5's endings. As such, we're guessing that this might be more of an alternate timeline. 
Having said that, things don' look all that bad in the world of Far Cry New Dawn considering that an apocalypse just happened. The game is actually fairly colorful and is already reminding some of the visual design of Rage 2. Of course, the nuclear explosion at the end of the last game was limited to a pretty rural area, so you shouldn't expect to be exploring too many bombed out urban landscapes in this one. 
However, we're going to go ahead that you should expect to do a lot of exploring, and shooting, and all of the other things that we associate with modern Far Cry games. While the specifics of this title's gameplay haven't been confirmed, the brief snippets and suggestions of games that we saw certainly hint at a largely familiar experience so far as gameplay goes. 
Where New Dawn does differ a bit is in the finer points of its story and presentation. In the debut trailer alone, we see glimpses of weapons made from spare parts, apocalyptic settlements, and other things that are clearly taking advantage of the apocalyptic setting. It also appears that our two protagonists (assuming that's who we see starring in the trailer) have adopted more of a hard-edged take on the situation. Of course, they'd have to be considering that it appears that Far Cry 5 villain Joseph Sneed survived the apocalypse. 
Far Cry New Dawn is expected to release for PC, PS4, and Xbox One on February 15th. 
Matthew Byrd is a staff writer for Den of Geek. He spends most of his days trying to pitch deep-dive analytical pieces about Killer Klowns From Outer Space to an increasingly perturbed series of editors. You can read more of his work here or find him on Twitter at @SilverTuna014.