News
Fans Restore Unreleased Dreamcast Port of Millennium Racer: Y2K Fighters
It's no Shenmue 3, but this obscure racer may end up becoming the Dreamcast's unofficial final game.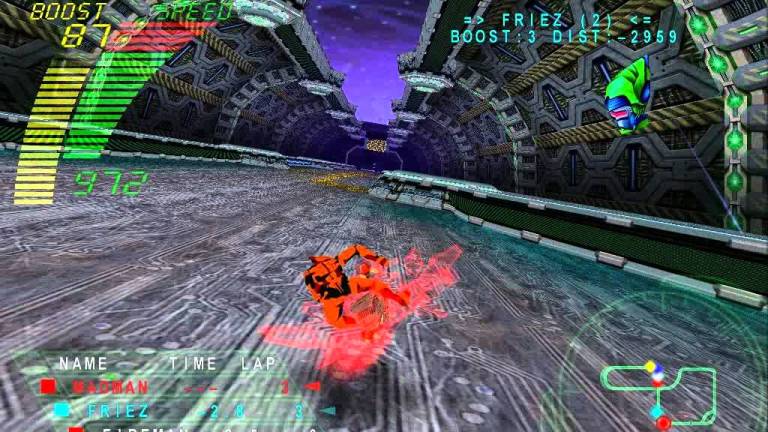 Wipeout-esque racing game Millennium Racer: Y2K Fighters didn't set the world on fire when it released in 1999, but it's currently causing a bit of a stir as a hardcore group of Dreamcast fans have discovered a long-lost Dreamcast version of the game that was seemingly never intended for release. 
According to LiveJournal user and Dreamcast fan, japanese_cake, he was contacted by a fellow Sega enthusiast who claimed to have possession of a Dreamcast development kit. While such kits aren't incredibly rare in their own right, this one supposedly contained a Dreamcast version of Millenium Racer: Y2K Fighters that many people had no idea even existed. 
While that's fairly crazy in its own right, what really makes this story interesting is that the version of Millenium Racer found on the development kit wasn't some incomplete tech demo or glitch-ridden shovelware. It was a complete and playable Dreamcast version of the game which seemingly just never made it to the market. 
Japanese_cake sent the files to a popular emulator site where a user by the name of Tom Charnock took the files, cleaned them up a bit, and released the final product as a fully playable Dreamcast ROM. As you can see in the video below, the results are impressive given that the game wasn't much of a looker in the first place.
Other users have followed Charnock's initiative and have since transferred the game to a burnable CD-R image that allows you to play Millenium Racer on a Dreamcast via the traditional disc method. 
As for what happened to this game in the first place, that's going to have to remain a bit of a mystery for the moment. While it's not uncommon for games – especially relatively obscure ones – to be abandoned along the way, the fact that this particular port was seemingly finished at the time it was canceled seems to suggest that the problem was a financial or legal one. 
Such as it is, though, Millenium Racer may very well end up becoming the last Dreamcast game in its own way. If nothing else, its status as such speaks to the enduring legacy of Sega's final console.