News
Fans Create 80 Level Sequel to New Super Mario Bros. DS
If Odyssey left you craving some classic Mario, there is now an alternative.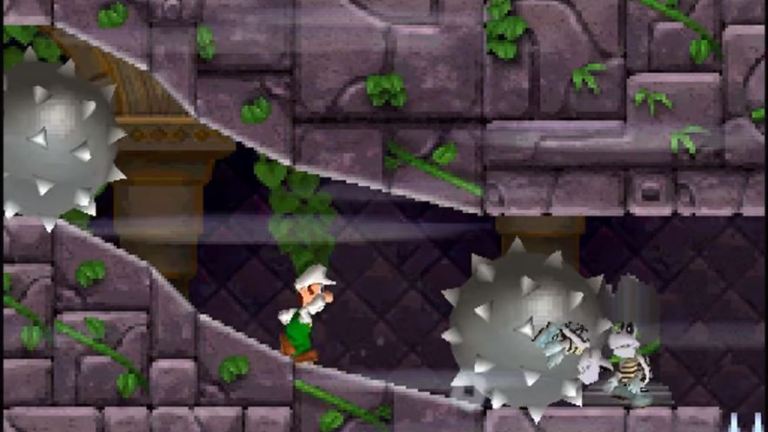 If you're the type of gamer who played through New Super Mario Bros. DS and thought "Man, I just wish that this game had 80 more levels," then we have got some tremendous news for you. 
A group of Nintendo fans has created a sequel/expansion to New Super Mario Bros. DS called Newer Super Mario Bros. DS. This project consists of 80 new levels (zoinks) and even features some new gameplay mechanics and music tracks. We can't guarantee that these levels are all of the quality that we've come to expect from Nintendo's design team, but it is worth noting that this project was designed by the game team who released Newer Super Mario Bros. Wii. That project was especially well-received by Mario fans, so we fully expect that this latest endeavor will satisfy your need for more Mario levels. 
Just note that this is a Nintendo fan project which means that it has the approximate shelf life of an on-sale banana. If you'd like to get to it before the lawyers do, you can download it for PC, Linux, and Mac here. 
Of course, Nintendo is usually at their most aggressive whenever they're dealing with fan projects that interfere with games that they intend to develop in the near future. So far as that goes, the status of the New Super Mario Bros. series is somewhat up in the air at the moment. New Super Mario Bros. DS is recognized as the best-selling Nintendo DS game ever (it sold just over 30 million copies), and New Super Mario Bros. 2 sold reasonably well on the 3DS (11.7 million copies sold), but the popularity of the Nintendo Switch has raised questions regarding the future of these mostly handheld properties. 
To put it another way, nobody is quite sure if and when Nintendo will release "classic" entries into franchises like Zelda and Mario. In the past, they've used handheld devices as an outlet for retro-fuelled franchise entries. Now that they seem to be moving away slightly from the 3DS and gravitating towards the Nintendo Switch, it's not yet clear if, when, and how they'll release these spin-off entrants. 
For now, we'll gladly settle for excellent fan versions of these games.