News
Fan Project Converts Half-Life 2 into a Fully-VR Game
Tired of 30-minute VR demos masquerading as games? This mod converts one of the greatest games of all-time into a VR experience.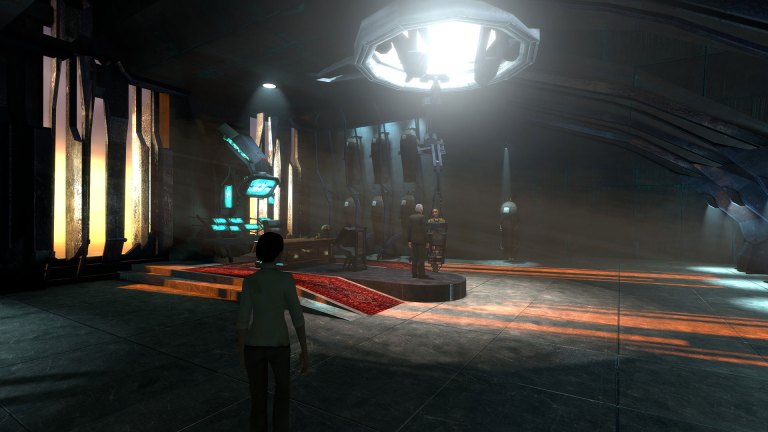 While Half-Life 3 jokes have grown painfully tiresome, there is a good reason that people still hold out hope for more Half-Life games. Many still consider Half-Life 2 to be the gold standard for all modern, narrative-driven shooters and simply want to find out just how the game's infamous cliffhanger conclusion will be resolved. 
We can't promise that another Half-Life game will come along and answer those questions, but we can divert your attention to a fan project that will allow you to re-experience Half-Life 2 from an entirely new perspective. 
Years ago, a group of fans began working on a remaster of Half-Life 2 that promised to offer up all the graphical goodies we expect from such mods. Somewhere along the way, their plan grew more ambitious. They decided to not only remaster Half-Life 2 but re-design in as a VR game. 
The work the team has put in since the mod's ambitious change in direction is impressive. You may recall that Valve released a sort of beta version of Half-Life 2 in VR long ago. However, that version of the game was painfully simple and only allowed players to experience a few of the game's moments.
This mod is a different animal entirely. Along with enhancing Half-Life 2, Episode 1, and Episode 2's Source Engine in order to give the games a slightly more modern look, it also converts them into fully-VR experiences. The most exciting feature to accompany that hefty technological upgrade is the ability to play Half-Life 2 in VR with motion controls. The mod's developer's highlighted the depth of this new control scheme by explaining how players will be required to tilt the magnum in order to empty its spent cartridges just as Gordon Freeman does in the game. 
At present, the Half-Life 2: VR team are only remaking the base Half-Life 2 game. However, you will need Episode 1 and 2 in order to play the mod, and the team does plan on remaking the additional episodes in VR at some point. Of course, you will also need either an HTC Vive or Oculus Rift as well as a VR compatible PC to play the game. 
Assuming that Half-Life 2: VR gets through Steam Greenlight – you can vote on the game here – the developers hope to deliver a playable version of the game sometime soon after it is approved for sale on Steam.